B-School Twitter Roundup: 13,155 Hours of Consulting
Alison Damast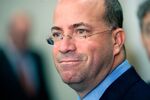 This week's Twitter roundup of happenings in the business school world includes a Duke MBA alum who made an appearance on the Today Show, an MIT student launching a business in Sierra Leone, and students at Thunderbird who logged more consulting hours than some consultants.
Kate Finnegan, a 2010 MBA alum of Duke University's Fuqua School of Business and co-founder of Hukkster, a website that alerts shoppers when items they covet drop in price, was recently on the Today Show to promote her e-commerce startup (@DukeFuqua, 12/3).
A team of five undergraduate students from Northwestern University, including three in the Kellogg Graduate School of Management's Certificate Program for Undergraduates in Financial Economics, won first place in the College Fed Challenge last week for their take on improving the economy and formulating monetary policy (@KelloggSchool, 12/1).
Ankur Kumar, admissions director at the University of Pennslyvania's Wharton School, shares her thoughts on the school's new policy of inviting some of its most promising applicants to campus to work as a team to find a solution to real-world business scenarios (@wharton, 11/30).
Students in the Thunderbird Emerging Markets Laboratory class performed 13,155 hours of consulting in the 2011-12 fiscal year, according to the Thunderbird School of Global Management's 2012 Global Impact Report (@Thunderbird, 11/30).
Ben Guest, associate director of admissions at Rice University's Jones Graduate School of Business, shares some tips on how business school applicants can network with school representatives they meet at information sessions and MBA fairs, a part of the admissions process he says is often overlooked by candidates (@RiceMBA, 11/30).
Missouri University of Science & Technology, the University of Dallas, and the University of Stellenbosch in South Africa are among 11 new business schools that recently earned accreditation from the Association to Advance Collegiate Schools of Business (@AACSB, 11/29).
Jeffrey Zucker, the former chief executive of NBC and an executive in residence at Columbia Business School, was named president of CNN Worldwide last week (@Columbia_Biz, 11/29).
The admissions team at the Stanford Graduate School of Business debunks three popular myths about recommendations, including why submitting more than required can be a bad move for applicants (@StanfordBiz, 11/27).
Daniel Heyman, a student at MIT's Sloan School of Management, writes about how she used the school's Jameel Poverty Action Lab in Sierra Leone to help found Bureh Belts, a company that makes handcrafted cloth belts from Sierra Leone. She and her partners have raised more than $10,000 for the company, which will invest half of any profits in startup businesses in Sierra Leone (@MITSloan, 11/27).
Nouriel Roubini, Jonathan Haidt, and Paul Romer, professors at New York University's Stern School of Business, were each named one of Foreign Policy magazine's top 100 Global Thinkers for 2012 (@NYUStern, 11/26).
Join the discussion on the Bloomberg Businessweek Business School Forum, visit us on Facebook, and follow @BWbschools on Twitter.
Before it's here, it's on the Bloomberg Terminal.
LEARN MORE