business
B-School Startups Q&A: The King of Movember
Alison Damast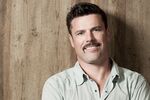 Editor's Note: This Q&A is part of Bloomberg Businessweek's occasional series on the world of startups. The series focuses on MBAs and undergraduate business students who developed ideas or launched businesses while still in school, as well as on the many ways their schools helped them get their new ventures off the ground.
Growing a mustache has never been so trendy, thanks to the efforts of Adam Garone, chief executive officer and co-founder of Movember, a worldwide movement that encourages men around the world to sport mustaches during the month of November. Garone first became a supporter of the "mo" (Australian slang for mustache) a few months after graduating from Melbourne Business School with a master's degree in marketing. His brother lamented how the mustache, a staple of 1980s fashion, had fallen out of favor, and challenged him to grow one. Garone took him up on the dare, and also convinced 30 of their friends to join in. Their mustaches became instant conversation pieces, and Garone soon realized that the iconic mustache could become a force for good. Along with his brother and two other friends, he co-founded the Movember Foundation in 2004.
Movember has gone viral, with 1.1 million men around the world—dubbed the "Mo Bros"—growing mustaches this year. Participants set up pages on the Movember website, asking their friends and colleagues to sponsor them to raise awareness about men's health. They've raised an impressive $400 million since 2004; in the U.S., that money helps support prostate and testicular cancer initiatives. The company, headquartered in Australia, has 85 employees and offices around the world, including in the U.S., Canada, and Europe.
Bloomberg Businessweek's Alison Damast spoke to Garone yesterday, two days before the Movember campaign wraps up its eighth season. He shared his thoughts on how he established a nonprofit, what he learned at Melbourne Business School that inspired him to become a social entrepreneur, and why he's a role model for many business school students today.
What inspired you to grow your own mustache in the first place, and what was the initial reaction you got from people?
The first year we did it, it was a social experiment. I did it with a group of friends, including about five colleagues from business school. To change your appearance is a huge commitment. My boss at the time wouldn't let me meet with clients and was horrified at the look. It created a lot of conversation, but the conversation in 2003 fell flat because we were just doing it as a social experiment. The next year, it started evolving into what it is today, and along the way we developed the tag line "changing the face of men's health," which eloquently described the campaign in terms of what we were trying to achieve. We wanted to use it as a way to raise funds to promote awareness of men's health issues and prostate cancer.
When you started the Movember Foundation in 2004, you were fresh out of business school. What influence did your B-school experience have on your decision to move ahead with the project?
Going to business school really opened my eyes and fired that entrepreneurial spirit within me. I came out of school and was working in the telecommunications industry for Vodafone, a big corporation. It just wasn't that fulfilling. Movember started as a side project for a few years, a way for me and other guys to give back. I consulted with a couple of my MBA colleagues on how to develop it as an organization, how to scale it, and I tapped back into that resource a number of times as we faced different challenges. The first challenge was figuring out to how to transform it from a side project to, essentially, full-time employment. The next real challenge was how do we scale Movember outside of Australia.
How did your B-school colleagues and professors help you as you decided to scale the project and make it into a viable nonprofit?
One of the things you hear a lot from people who go to business school is that the learning is great, but it's the network you build and the contacts you establish there that you can tap into well beyond business school. Back in 2005, no bank or investor was going to lend me money because as a nonprofit, you don't get any returns. One of my business school colleagues was working at Foster's Group, and they came on board as our first major partner. They gave us a small, but at the time significant, cash injection. It was enough for me to quit my job and not get paid for nine months. I used that money to build a website and pay for public relations and things like that. I also often spoke with Richard Speed, a professor who taught marketing strategy when I was at business school. In the workplace, you are used to having a hierarchy above you and a manager who will guide you. But as an entrepreneur and CEO starting your own organization, it can be quite lonely, so it was great to tap into Richard and others at Melbourne Business School.
What advice do you give to business school students today who want to know how they can start their own social enterprise venture or nonprofit?
People always ask me what is the secret of Movember's success. If you wind the clock back, starting an organization around growing men's mustaches is borderline ridiculous when you think about it. The first thing I tell people is to pursue your passion, and if you have a great idea, pursue it but don't do it blindly because there are some ideas that will fail. What I've created is testament to the fact that if you can build a global organization of men growing mustaches, most anything can be done. You have to have an ultimate belief in what you are doing, and that passion and energy will assist you and become infectious. You have to be persistent and patient because people will laugh at you and tell you that your idea is ridiculous. Things will never happen as quickly as you want.
What kind of collaborations do you have with business schools today?
I've been back to Melbourne Business School twice to give presentations and have visited other business schools, including Stanford, Harvard, London Business School, and INSEAD. We are finding Movember is popping up more and more as a case study at business schools, and I often will dial in and discuss the case with students. We also created a challenge this year for the first time that sets rival business schools in the U.S. and U.K. against each other during Movember to see who could raise the most money. It's great to have business school students participating in Movember because the guys there have a little more flexibility around their appearance and they can have a little more fun with it. In some of the more corporate environments, we are still pushing through other barriers to get guys to grow one.
Before it's here, it's on the Bloomberg Terminal.
LEARN MORE