Betting on a Filthy Name to Bring Home the Bacon
By
For the boldest of business owners, using a profane-sounding name to drum up interest might seem like the ultimate marketing strategy. Lately, the filthy-when-said-quickly Sofa King Juicy Burger has attracted plenty of attention from its moniker. The cloaked obscenity (as in, so f—ing) in the soon-to-open Chattanooga restaurant, which is planning to serve local, grass-fed beef patties, has unsurprisingly offended some and amused others.
A name can do as much damage as a stupid business move, says Jake Hancock, director of strategy at the Naming Group in New York: "To me, a name is really the most concise articulation of who you are as a business," he says. In the case of Sofa King Juicy, "it sounds like a purely outrageous brand focused on shock value and not anything wholesome or natural."
The possibility of repelling would-be customers hasn't stopped plenty of restaurants from betting on a mischievous epithet. FATZ, a chain in the Southeast, for instance, has a loyal following, as do Pink Taco in Los Angeles, Dirty Dick's Crab House in North Carolina and Panama City Beach, Fla., and the Fat Bastard Burrito chain in Canada. Calls to Fat Ho weren't answered, so it's unclear whether the Waco (Tex.) burger joint is still in business (though its sign proved popular enough to steal last year).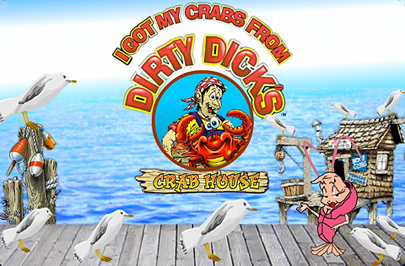 Of course, playing it safe with an ironic name can backfire, too: After a customer suffered a heart attack and another collapsed during her meal at the Heart Attack Grill in Las Vegas, ensuing media coverage might have scared away potential diners. (The grill does have a sign warning patrons: "This Establishment Is Bad for Your Health.")
"It's important to remember that names are permanent, and if that's the brand position you're aligning yourself with, it will be more difficult to change when you build it into a name that will stay with you forever," says Hancock. He adds that while an edgy advertising campaign can be forgotten if unsuccessful, the company's name won't go away.
Sofa King Juicy Burger will have a 45-foot sofa and other sofa-related décor, the Chattanooga Times Free Press reports. Still, says Hancock, "If the name doesn't imply good food, or a memorable dining experience, you could be shooting yourself in the foot."