MBA Admissions Consultants: Worth the Investment?
Rose Martinelli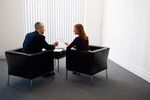 Now that I sit on the other side of the table, it's easier for me to weigh in on topics that I could never have done as an admissions dean. In my last post, I talked about my disappointment in the company that provides essays for sale. Yes, I believe it is important for applicants to conduct due diligence, and essay examples may be of some use. In my opinion, however, too many applicants get caught up trying to write what others believe a school wants. What worked for one person to be admitted may not necessarily work for anyone else.
Today I'd like to comment on a related topic, the role of admissions consultants. I've always felt it was important for applicants to put together their own applications. Increasingly, however, the amount of work required to understand the differences among programs, take the GMAT/GRE, identify your own developmental needs and goals, and prepare all the application materials while working a full-time job can be overwhelming and stressful. While an enormous amount of information is available at your fingertips, it can be very difficult to navigate the sheer volume of advice, regardless of the source or quality.
Although I still fundamentally believe that most applicants can manage the application process successfully without help, I do recognize that the stakes for getting admitted into a program of choice are high and that many applicants have very specific questions about their candidacy that admissions offices cannot answer. This is where admissions consultants can be of great help. Advisers can help to answer all types of questions and guide candidates through the process, from self-evaluation and school choice through the decision-making process, once all school decisions have been received. Their structured approach as well as knowledge of different programs can provide customized recommendations based on your experience, developmental needs, and career aspirations. Of the many services admissions consultants provide, advisory services are probably the most valuable.
Like all other businesses, not all consultants are equally good (or ethical), so make sure you evaluate them carefully.  Look at the backgrounds of each of the advisers and the caliber of students supported, as well as the breadth of schools represented and, of course, their success rates in helping prospective students find the right fit. Choosing the right consultant is like choosing any adviser (counselor, financial, etc.); a level of trust and comfort must exist between the two for you to give your best effort to get the best result. Beware of consultants who guarantee admission to a particular school—no one has that power in admissions selection. Their purpose is to guide you through the process, provide feedback and encouragement, and help to set reasonable expectations. You still have to do all the work—and pay the bucks.
If I had my druthers, applicants would not need consultants. But then again, I guess I wouldn't need a financial adviser either. Touché!
Join the discussion on the Bloomberg Businessweek Business School Forum, visit us on Facebook, and follow @BWbschools on Twitter.
Before it's here, it's on the Bloomberg Terminal.
LEARN MORE