business
Tippie's Twitter Essay: An MBA Admissions Experiment Gone Awry
Alison Damast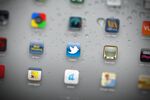 After only two years, the Tippie School of Management's famous "application tweet" contest has gone the way of the dodo bird. University of Iowa's business school made headlines in the summer of 2011 when it announced a pilot program that asked applicants to explain—via a tweet of 140 characters or less—why they thought they would be a good Tipple candidate and future MBA hire. The pilot was such a success that the school made the contest a formal part of the application process last year, giving students the option either to write a second essay or to craft a thought-provoking tweet. Those who chose the "tweet" essay were entered into a contest for a full-tuition scholarship to Tippie.
The Twitter contest, though well-received by applicants, did not live up to the school's hopes, says Jodi Schafer, Tippie's director of MBA admissions and financial aid. The school had originally come up with the idea as a way for candidates to express more of their personality than the standard application allowed. "The essays we received were highly edited, and we wanted to come up with something more innovative," she said.
The admissions team hoped that applicants would use the tweet as a launching pad and include in their tweet a link to a video, PowerPoint presentation, or anything else about them that would show them in a different light. Instead, just the opposite happened, Schafer says, and the vast majority of applicants did not link to anything.
"In the end, we had more disappointing entries than great ones," she said. "Many of the applicants saw this as a bit of a shortcut they could take. I think they wanted to showcase their talent but were hoping not to spend more than an hour and a half doing so."
The Twitter contest is just one of a number of innovations that have swept the B-school admissions world in the past few years. Duke's Fuqua School of Business now requires applicants to submit a list of 25 "random things," including life experiences, achievements, or fun facts, while the University of Chicago's Booth School of Business has an optional PowerPoint presentation as one of its essays. The University of Pennsylvania's Wharton School is reinventing its admissions process this year, inviting some of its most promising applicants to participate in a discussion with six other applicants, who will then work as a team to find a solution to a real-world business problem.
Tippie's "tweet" essay contest was the first of its kind for a business school, and it did end up generating some interesting and thought-provoking entries, Schafer says. In 2011, the year Tippie first piloted the contest, John Yates, a Texas applicant, won the contest for submitting a tweet in the form of a haiku, a short form of Japanese poetry.
The "tweet" essay proved to be a popular choice in the 2011-12 application cycle, with about 50 percent of applicants choosing to go the Twitter route instead of writing an essay, says Schafer. Amber Davis, a University of Iowa alum from Arkansas, won the $36,400 domestic scholarship contest last year with a tweet that linked to a self-produced video about herself. "Experienced professional with advanced soft skills seeks MBA for success in marketing. If you're a perfect fit, meet me @ bit.ly/w9UURS," Davis wrote.
Rahul Rathi, an Indian applicant, snagged last year's international scholarship contest with a tweet that linked to a photo slideshow highlighting his strengths: "In an age where packaging is as imp as content, I present myself in a manner that makes me stand out from the crowd. bit.ly/yiHp0U," Rathi wrote in his Twitter entry.
If all the entries had been like those of the contest winners, the school might have continued using the Twitter format as a way to evaluate candidates, Schafer says, but it became increasingly clear that the comfort level wasn't as high with the 140-character tweet as the admissions committee thought there would be. For example, many applicants admitted during interviews with admissions staff that they did not have their own Twitter accounts or tweet on a regular basis, she says.
This year the school has decided to replace the Twitter contest with a new challenge for applicants, an essay accompanied by a photo requiring students to explain in 350 words or less why the picture is meaningful to them. In the first application round, students submitted photos of themselves participating in community activities, in their work environment, or with their families.
"These are the types of things we don't normally see in applications," Schafer said. "So far, it seems more effective than Twitter. It is still early in the application cycle, but I can already tell that this is going to be a better way to assess candidates."
Join the discussion on the Bloomberg Businessweek Business School Forum, visit us on Facebook, and follow @BWbschools on Twitter.
Before it's here, it's on the Bloomberg Terminal.
LEARN MORE