MBA Journal: A Summer at General Mills
Megan Brody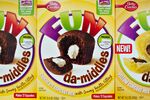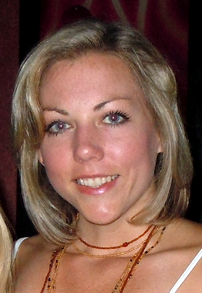 After two semesters of hard work, late nights, thorough spreadsheet analyses, and numerous PowerPoint presentations, it was finally time to apply everything I had learned at Michigan State's Broad Graduate School of Management to the real world.
This past summer I had the opportunity to intern at General Mills within the company's channel marketing division. I had 12 weeks not only to complete three final deliverables but also to learn the company culture, understand its business processes, and navigate the organization. My assignments were intriguing and ranged from increasing sales of hot breakfasts in the kindergarten through 12th grade channel to developing a go-to-market strategy for a new acquisition. I also had the chance to work with three other MBA interns to analyze and quantify the potential for healthy snacking opportunities in specific consumption settings.
General Mills allowed me the flexibility to carve my own path to complete the work. The organization relies heavily on the integration of different team members to get the job done. Although I had the support of my immediate three-person team, I had to determine which additional team members to engage and how I would use the information provided by the teams to arrive at my final recommendation.
In addition to managing my summer projects, I had the pleasure of working at one of the world's most marketing-centric companies. Before returning to school, I had held a variety of marketing roles. Marketing was never a core competency of these companies, however; instead, it served as a support function. It was exciting to go to work every day at a place that not only valued marketing, but was truly a thought leader in the discipline. The richness of the assignments called for a depth of marketing knowledge. To support this knowledge base, General Mills offered a marketing boot camp and monthly workshop with fantastic keynote speakers, such as Tony Pace, chief marketing officer at Subway.
The internship wasn't 12 weeks of solid work, however. I still found time to explore the fantastic city of Minneapolis and show my many visitors around town. There was boating on Lake Minnetonka, dinner at 112 Eatery, paddle boarding on Lake Calhoun, and shopping at the Mall of America, among other activities.
The experience at General Mills has certainly provided me with a great consumer packaged goods foundation that I will be able to apply to my full-time job after school. It has also given me insights into real-world work processes and problem solving, which I have been able to apply to my fall semester at business school. The internship is a crucial part of the MBA experience because it was my first opportunity to complete MBA-level work in a Fortune 500 environment. Having the opportunity to work at such a large and well-known company is an experience that never would have been possible for me without Michigan State's MBA program.
Between journal entries, you can keep track of Megan's business school adventures at the Business Schools Facebook page. Follow the Bloomberg Businessweek B-Schools team on Twitter.
Before it's here, it's on the Bloomberg Terminal.
LEARN MORE