Networking Lessons From the Trenches
Roxanne Hori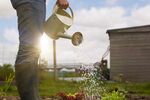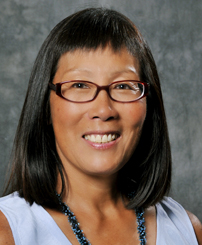 I recently heard Carole Brown, a managing director at Barclays Capital, speak at a conference. The talk was not about banking, though. Instead, she shared with the audience some great life lessons learned after years of working in the public sector and at a few different investment banks.
Brown shared three key lessons that have helped with her own personal success in several organizations, and these lessons apply to all MBAs, regardless of the industry or organization for which they work.
Don't burn bridges, especially when leaving a role or company. The reality is that you never know when you will cross paths with colleagues again. It's important to always remain professional. I recently had breakfast with a former co-worker who is looking for a job. She has worked in several different organizations since we last worked together. One of the things she has been great about doing is staying in touch with people. It was clear to me that, regardless of her past personal experiences with co-workers, she saw value in remaining friendly and in touch with most. By doing this, she maintains her network and is finding that more doors are open for her.
Nurture relationships. This connects with "don't burn bridges." If you spend the time nurturing relationships when you don't need the relationship, it will likely pay dividends for you when you do need them. Remember the movie Pay It Forward? It's all about maintaining those relations and doing things for others. When you subscribe to this philosophy and nurture relationships, you will reap the benefits.
It's about the organization, not you. The speaker learned the hard way that decisions were rarely made in the interest of an individual: They were made because they benefited the organization. It was coincidental when a decision benefited her as well.
Overall, these lessons have to do with how we manage our relationships. Many of us think we know all there is to know about managing relationships at work. How hard can it be, right? And for MBA students, it's easy to fall into the trap of thinking the "courtship" you experience during recruiting will continue once you start working. The reality is that once you accept a job offer, you need to start proactively managing work relationships.
Whatever business you're entering, your ability to manage relationships is part of what's going to make you a successful leader. Great leaders have strong relationship skills. After all, it's people you're leading.
Join the discussion on the Bloomberg Businessweek Business School Forum, visit us on Facebook, and follow @BWbschools on Twitter.
Before it's here, it's on the Bloomberg Terminal.
LEARN MORE