For MBAs, Wall Street Loses its Luster
by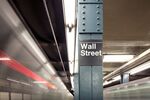 At age 25, Jason Kingery took a buyout from Citigroup and headed to business school at the University of Chicago's Booth School of Business.
"I saw the writing on the wall when it came to investment banking as a long-term career," says the 2012 MBA graduate, who after stints in New York and London with Citi, now works for Procter & Gamble in Cincinnati.
Kingery initially saw banking as the ideal springboard into a corporate finance career and thought he would return to it after school before making the transition. But with less pay and job stability on the horizon, he jumped ship sooner, swapping Wall Street's perks for those of the Midwest—namely, a yard, more reliable hours, and a puppy named Annie.
"I still get grief from my friends in New York when they think my life sounds pedestrian," Kingery says. "But I wasn't really ready to work 100 hours a week for something that didn't have a clear payoff and career security."
Wall Street companies have long been among the most popular destinations for MBAs, taking upwards of 40 percent of the graduating class at some schools.  But as they slash pay and visit campus with lower hiring targets, many students are thinking twice.
Almost 20 percent of financial-services employees around the world won't get year-end bonuses, according to Options Group, an executive-search company that advises banks on pay. At the Harvard Business School, base salaries and signing bonuses for students headed to investment banking were unchanged from last year, while further guaranteed compensation for those students fell to $8,750 from $40,000.
"The pay differential is no longer enough to win some people over," says Stuart Imel, a class of 2013 MBA candidate at MIT Sloan School of Management, who said he is seeing classmates opt for lower compensation in consulting and corporate finance—as well as head to more diverse locations—in return for more flexible work schedules.
At Stanford's Graduate School of Business, the most selective U.S. B-school according to Bloomberg Businessweek data, the number of 2012 MBAs headed to financial services dropped to 32 percent, from 36 percent the prior year. Grads headed to the tech industry jumped to 24 percent from 13 percent.
The diversity of companies recruiting at the school means "students are being very thoughtful about what they go after," says Stanford GSB's career services director Pulin Sanghvi.
He adds that the big investment banks have responded by recruiting in a more personalized way than ever before, emphasizing long-term career opportunities in such areas as private wealth management. He also notes that the banks are increasingly focused on hiring back seasoned analysts: Of the Stanford MBA graduates that headed to investment banking in 2011, 50 percent had prior experience at a bank, vs. just 7 percent in 2008. Sanghvi also believes banks are promoting from within, making it more attractive for employees to forgo business school altogether.
Many MBA students have long seen investment banking jobs as preparation for second careers, conferring on them instant financial credibility and the added perk of quickly paying off student loans. For some on campus, that attitude appears to be changing, too.
"I think we have a lot of students interested in going straight to what they see themselves doing longer-term," says Maryellen Lamb, career services director at the Wharton School.
At Booth, Julie Morton, associate dean of career services and corporate relations says: "Students who were considering going into banking because it sounded like the natural path—and [they] hadn't done a lot of soul searching—I think those students have absolutely been deterred."
Bloomberg data show that more than 200,000 financial-services jobs disappeared in 2011. This year, 42 percent of business schools reported a decline in financial-services recruiting, according to the MBA Career Services Council. At the most selective schools, the decline may be mutual. As Regina Resnick, career services director at Columbia Business School, puts it: "Sure, there are fewer opportunities, but I think you're also seeing fewer shoppers."
Join the discussion on the Bloomberg Businessweek Business School Forum, visit us on Facebook, and follow @BWbschools on Twitter.
Before it's here, it's on the Bloomberg Terminal.
LEARN MORE