B-School Twitter Roundup
Alison Damast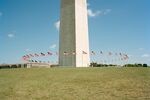 This week's Twitter roundup of happenings in the business school world includes business school students receiving public relations training, a 90-year-old business professor still plugging away at writing books, and discouraging news about MBA hiring for next year.
Entrepreneurship and innovation is on the rise at Purdue University's Krannert School of Management, where 355 students filed patent applications this year, a 62 percent jump from 2011 (@PurdueKrannert, 11/19).
William Baumol, 90, a professor of entrepreneurship at New York University's Stern School of Business isn't letting his age stop him from writing new books. His latest, published by Yale University Press, is The Cost Disease: Why Computers Get Cheaper and Healthcare Doesn't (@NYUStern, 11/19).
A new video from the Stanford Graduate School of Business explains how the school uses simulations as a teaching method in the classroom (@StanfordBiz, 11/18).
The University of North Carolina at Chapel Hill will be part of Semester Online, a consortium of universities that will offer online courses for undergraduate students. The consortium will be working with 2U, the same company the Kenan-Flagler Business School uses for its MBA@UNC program (@MBAatUNC, 11/16).
Students in the Public Relations for Business Leaders class at the University of Maryland's Smith School of Business participated in live, on-camera interviews this week to help them prepare for interactions with media. The Smith School is one of five B-schools participating in a pilot program with the Public Relations Society of America (@kenwhitephd, 11/16).
New data from the Graduate Management Admission Council, show that 88 percent of Indian employers and 86 percent of Chinese employers said they expect to hire recent MBA graduates in 2012 (@GMACResearchers, 11/15).
Arizona State University's Carey School of Business is launching a new specialized business master's degree in business analytics. Classes will start in the fall of 2013 (@WPCareySchool, 11/15).
A team of 16 MBA students at George Washington University's School of Business unveiled an ambitious five-year economic development strategy last week for the District of Columbia that looks to generate 100,000 new jobs and $1 billion in new tax revenue by 2017 (@gwbusiness, 11/15).
Harvard Business School plans to open up a new research center in Istanbul in early 2013 (@thecrimson, 11/15).
A survey of more than 2,000 U.S. employers from Michigan State University's College Employment Research Institute predicts that employers will increase their hiring of new four-year college graduates by five percent in the coming year but shrink their hiring of MBA graduates by six percent (@nicolestempak, 11/15).
Join the discussion on the Bloomberg Businessweek Business School Forum, visit us on Facebook, and follow @BWbschools on Twitter.
Before it's here, it's on the Bloomberg Terminal.
LEARN MORE