What Killed Twinkies
Larry Popelka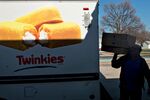 There are plenty of culprits in the recent bankruptcy and closure of Hostess Brands, including weak management, short-sighted labor unions, and poor judgment by investors. But the real reason Hostess is going belly up is a problem that's been brewing for more than 20 years: The company completely failed to innovate.
In the 1960s and '70s, Hostess was a staple in the lunchbox of many school kids. Many of us in the baby boomer generation grew up with sandwiches made from Wonder Bread and Hostess Twinkies or Ding Dongs for dessert. But over the past 20 years, most consumers moved away from these products due to changing views on healthy eating.
As times change, brands and companies must evolve with them. Innovative marketers must continue to find ways to make their brands relevant through innovation. Hostess failed miserably at this—even though it was becoming painfully obvious that consumers were walking away.
There are plenty of examples of marketers who overcame stagnant or declining business trends by developing solid innovation programs. Clorox, for instance, turned its stodgy bleach business into a $1 billion cleaning-products line by introducing new items that are more relevant to today's consumer, such as Disinfecting Wipes, the ToiletWand, and the eco-friendly Green Works line.
Campbell Soup has kept its business relevant by coming out with a steady stream of innovation beyond basic canned soup. It now offers microwaveable versions, portable packaging, healthier options, and other meal solutions.
Procter & Gamble turned Oil of Olay, once considered a geriatric brand, into a fast-growing, billion-dollar personal-care line by introducing innovative products with greater appeal, such as the Olay Regenerist anti-aging cleansers and moisturizers.
All of these transformations came as a result of relatively modest investments in innovation. If Hostess had put a little more effort into innovation at any point during the past 20 years, it would not be where it is today.
Many companies are overly cautious when it comes to innovation because it's risky and often requires new capabilities or production processes. Unsuccessful new products that flop can be embarrassing, sometimes costing managers their jobs. Innovation also disrupts supply-chain operations, which are set up to optimize costs on existing items, so it's viewed as an organizational nuisance.
Because of these inherent barriers, many companies like Hostess are content to keep selling their existing products. They offer modest occasional improvements, propping up legacy lines with short-term promotions rather than seeking real breakthroughs. As a result, the grocery store is full of brands that haven't truly innovated in years and are dying long, slow deaths. Many of them are iconic and well-known, including Palmolive dish soap, Morton Salt, and Crisco oil.
Ironically, Hostess's folding of the company may have been a great marketing move. It's generated millions of dollars in free publicity for the brand and set off a public outcry from loyal Hostess consumers as they try to buy up—and auction off—remaining product.
There is clearly some life left in the old Hostess Brands. If whoever buys the company can put together some meaningful innovations, Hostess could potentially become a lunchbox staple once again.
Before it's here, it's on the Bloomberg Terminal.
LEARN MORE