MBA Pay: The Devil's in the Details
Louis Lavelle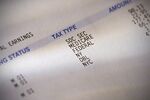 For many years, prospective business school students have studied the career stats for the nation's top MBA programs like handicappers poring over the Daily Racing Form before the big race. But unlike that august publication, which can tell you which horses love the mud and which finish strong, the career stats have been, well, uninspiring. While individual schools sometimes provide more detailed information, for the most part what you got was average pay for each school's graduates in their first job after graduation. And that's it.
Not anymore. For the first time this year Bloomberg Businessweek is publishing the most detailed and comprehensive pay information on MBAs available anywhere. The information comes from two sources. The schools themselves provided information on pay for graduates by industry, functional area, world and U.S. regions, even levels of experience. PayScale, a Seattle-based aggregator of pay information, provided information on graduate salaries many years after graduation by industry and functional area.
Combined, the two sources of data provide prospective MBA students with a far more nuanced—and far more useful—look at the potential return on their B-school investment. Look for the new pay information in the redesigned B-school profiles.
(Story continues after the table.)

So what do the new data tell us? For one thing, it shows just how much variation lurks in those averages. Take Harvard Business School, for example. The average salary there is an impressive $124,085, but the numbers range from $138,164 for jobs in financial services to $77,591 for positions with nonprofits.
It also shows how two schools that might look virtually identical in terms of average salary might be worlds apart for specific industries. The average salary at Dartmouth's Tuck School of Business, $115,302, has just $223 on the University of Chicago's Booth School of Business. But for students with their sights set on tech jobs, Booth wins hands down, with an average salary of $116,486, besting Tuck by more than $7,800 and 7.2 percent.
The PayScale data, which are collected from the company's online pay comparison tools and comprises all cash compensation including bonuses, take those kinds of comparisons one step further.
The early-career salaries of graduates of two schools that might appear similar, might in fact reflect graduates on divergent paths—one leading to promotions, pay hikes, and big bonuses; the other … not so much.
Consider the Kenan-Flagler Business School at University of North Carolina, Chapel Hill, and the Ross School of Business at the University of Michigan. With five to 10 years' experience, the graduates of both schools working in financial services fetch similar salaries: $115,000 for Kenan-Flagler, $114,000 for Ross. But with 10 to 20 years' experience, the Kenan-Flagler graduate is earning $144,000 while the Ross graduate is earning  $22,000 less.
If nothing else, the new data suggest an almost unfathomable breadth in the compensation that MBAs can expect. PayScale found that an MBA graduate of San Jose State University with 10 to 20 years' experience under his or her belt, and earning at the 25th percentile in the mining industry, earns $38,500. A Tuck grad in finance at about the same point in his career, earning at the 75th percentile, brings home $295,000.
Even at graduation, the differences can be striking. The table above shows the highest and lowest salaries reported by schools for graduates taking jobs in 10 industries. The richest salary offer—$1,088,638, for a University of Manchester grad who took a job in financial services—is 90 times that of one Columbia Business School grad who accepted a $12,000 offer for a manufacturing job. Some of the low salary offers shown are likely for grads who took emerging-markets jobs, including the Columbia grad who accepted a $15,000 offer in financial services.
Before it's here, it's on the Bloomberg Terminal.
LEARN MORE