MBA Rankings Redux: A Deep Data Dive
Geoff Gloeckler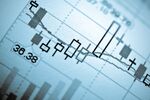 As part of the 2012 Best Business Schools ranking, Bloomberg Businessweek collected survey responses from more than 10,000 graduates of the MBA Class of 2012 at 114 business schools worldwide, with an average of 58 percent of the class responding at each school. Some of this data was used to calculate the overall ranking, but there is a great deal more that never sees the light of day. As a follow-up to yesterday's rankings release, we thought it would be interesting to dive a little deeper into some of this unused data to uncover any trends that may exist. Here's what we found, broken down into three areas: admissions, the B-school experience, and careers.
Admissions
On average, the 2012 MBAs applied to 3.7 programs, nearly the exact number as 2010 (3.6), the last time Bloomberg Businessweek ranked full-time MBA programs. Eighteen percent of respondents applied to only one school; 2 percent applied to 10 or more. When choosing which programs to apply to, the most important factor was quality of education, followed closely by rankings and successful job placement. Location and cost were nonfactors in the application process for students.
Historically, business and engineering have vied for the top undergraduate major among MBAs. For the Class of 2012, business took the prize as the chosen major for 31 percent of respondents. Engineering accounted for 25 percent of the total, and 20 percent were liberal arts majors. As for the undergraduate institutions that sent the most grads to top business schools, Brigham Young University, the University of Michigan, and Cornell lead the pack.
The average age of surveyed grads was 29, making them around 27 when they enrolled, with a median annual salary of $60,000. The mean GMAT score was 687, and two students reported scoring a perfect 800 on the test. Twenty-nine grads scored lower than 500. Thirty-seven percent identified themselves as "international" students, and just under 14 percent of respondents hired a consultant to assist them in navigating the application process.
The B-School Experience
When asked about what makes their MBA program unique, students from nearly every school mentioned things like small class sizes, accessible faculty, and an intimate, collaborative community. These kinds of responses make schools that do offer truly unique experiences stand out even more. For instance, students at Michigan's Ross School of Business raved about the Multidisciplinary Action Project (MAP) program, where each first-year MBA spends the spring semester working in a team on projects proposed by companies as part of the core curriculum. At Northeastern's D'Amore-McKim School of Business, each student participates in a six-month corporate residency as part of the MBA program. Students called it a "career changer." And at the Wisconsin School of Business, grads lauded the fact that they can choose uncommon MBA specializations like arts administration, supply chain management, and brand and product management.
Students' most common complaint centered on career services, specifically that more personal attention was necessary for those not looking for jobs in finance or consulting. Other common gripes: "The school could be branded better," "Screening of potential students needs to be more rigorous," and, of course, "Our program should be ranked higher."
Even with the complaints, the majority of respondents said their MBA experience exceeded expectations, and 88 percent said they felt the degree was worth the cost in time, tuition, and lost earnings. An impressive number, considering the debt that many have incurred during their time in B-school. According to the data, students spent an average of $51,000 on living expenses while in their respective MBA programs. Thirty percent of MBAs graduated with no loan debt. As for the other 70 percent, the average outstanding loan amount was just under $74,000.
Careers
Based on the student survey data, the MBA job market is looking up.
As a whole, 82 percent of respondents had received a job offer by graduation, up 6 percent from 2010. Additionally, grads had an average of 1.7 job offers each, a 13 percent increase. While much improved, the numbers still have not rebounded completely to pre-downturn, 2006 levels, when MBAs received 2.2 job offers by graduation, on average, and fewer than 10 percent did not receive at least one offer. On average, students this year interviewed with six companies.
For the Class of 2012, 50 percent returned from their summer internships with a job offer, up from 42 percent two years earlier.
Consulting has taken over as the most popular career path for new MBA grads, with 27 percent of the MBA Class of 2012 going into the industry, an increase of 12 percent compared with the MBA Class of 2002. For the same period, interest in finance as a career path for newly minted MBAs fell nearly 10 percent, accounting for the career path for only a fifth of the survey respondents. Of the 2012 MBA survey respondents, 58 percent entered B-school with the intention of switching careers. The highest number of students came from the financial-services industry (21 percent).
Another interesting change can be found in the priorities of students. In 2010, most grads didn't have the luxury of being picky when it came to job offers. So when asked about why they accepted their jobs, respondents were quick to identify areas such as "challenging duties" and "room for advancement" as top priorities in evaluating an offer. While those two options remained popular among grads this year, there was a 35 percent jump in students who said "pay package" was the most important attribute in accepting a job offer. And the size of that pay package? The average starting salary was just over $103,000 and the average signing bonus was $23,000, both almost exactly the same as two years earlier.
Join the discussion on the Bloomberg Businessweek Business School Forum, visit us on Facebook, and follow @BWbschools on Twitter.
Before it's here, it's on the Bloomberg Terminal.
LEARN MORE