Pippa's Plodding Publishing Premiere
By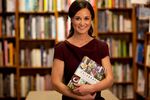 Poor Pippa. Ms. Middleton may be related to royalty, but her new event-planning book, Celebrate, has garnered lackluster reviews and sold only 2,000 copies in its first week—far fewer than expected. It's a disappointing debut for a project that publisher Penguin Books had bet big on, with an advance of about $600,000. Bloomberg Businessweek spoke with top party planners about what went wrong.
Jes Gordon, celebrity party planner and mentor on Bravo's Rocco's Dinner Party: "Pippa should have started out with a blog and gotten a following for her work. She doesn't have the notches on her belt. You've got to build a history and build a following. There are a lot of young girls who want to be event planners. They call me and say, 'I got my certificate from event-planning school, I am ready to go.' And I am like, 'Yeah, but how many events have you done?' They say, 'Well, I did something for my sorority.' I'm like, 'Dude, you don't have the history. You don't have the experience.' Pippa to the world is not an entertaining expert because we have not seen what she has done."
Mindy Weiss, event planner for such celebrities as Fergie, Katy Perry, and Jennifer Lopez: "My book, The Wedding Book, has sold around 153,000 copies. It took almost five years to write, but the publisher felt it really had to be my voice. You have to be in the world of event planning to really prove yourself. You can't fool a bride. You have to be believable and know what people want to know. Pippa may have been better doing a style book because people really respect her style."
David Tutera, celebrity party planner and host of WE tv's My Fair Wedding: "I've written seven books on entertaining and am working on two more, including one on wedding planning for same-sex couples. At the end of the day, I am not a celebrity; I am an expert at something that I do. I've been designing and producing events all over the world for 26 years. If her parents are in the business, the parents should write the book. Publishing is a challenging industry. For her to sell 2,000 the first week … that [will] just decline each week. And I did not like her white dress for the wedding—she upstaged her sister. I thought that was completely out of line!"
Before it's here, it's on the Bloomberg Terminal.
LEARN MORE