SAT Tip: Speeding Through the Essay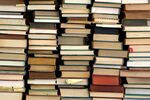 This tip on improving your SAT score was provided by Christina Pushaw at Veritas Prep.
When the College Board introduced the essay section of the SAT in 2005, many of my peers and I found ourselves wishing we had been born just a few years earlier. Even star students—those who ace their English classes and score highly on grammar-oriented multiple-choice questions—are sometimes intimidated by the SAT essay. Why? Because many assume that essays, unlike math problems or reading comprehension questions, are almost impossible to prepare for, as prompts vary from test to test. Also, it can be difficult to formulate a well-structured persuasive essay (with a gripping introduction, effective thesis, concrete examples to support the argument, and a strong conclusion) when you are strapped for time.
Fortunately, the idea that the SAT essay is impossible to prepare for could not be further from the truth. Although no two prompts will be identical, they are generally broad statements asking students to take a side on a vague issue—scientific advances, social and cultural changes, and overcoming adversity are common topics—and defend that stance with concrete examples. SAT essay prompts are intentionally open-ended to encourage students to draw on diverse subject areas, including history, technology, literature, current events, or personal experiences for the most effective examples to support their thesis.
For instance, you could use your favorite book from high school literature class; a popular choice, George Orwell's dystopian novel Animal Farm, can be used to support many arguments about social conventions and political dissent. You can find similarly flexible examples throughout history, the scientific world, popular culture, or even your own life.
To increase your SAT essay score and relieve your anxiety, practice the strategy of WYPAD: "Write Your Personal Answers Down." When you are given the prompt on exam day, you will have a head start, since you do not have to waste valuable writing time trying to figure out examples that will support your claims. Using WYPAD, you can dive in immediately, tailoring your chosen work of literature, historical event, or personal experiences to the essay prompt, and completing the section more quickly and effectively than the majority of students, who are unaware of this strategy. As the saying goes, "High achievers plan their work and work their plan, for they are keenly aware that 'luck' is most often being prepared to take advantage of a situation."
Christina Pushaw is a Veritas Prep SAT 2400 instructor and has a passion for helping others realize their academic dreams. She earned a 2260 on the SAT and is a graduate of USC, where she studied history and Russian language on a full scholarship.
For more SAT advice from Veritas Prep, watch "The Key to Success on the SAT Writing Section"
Before it's here, it's on the Bloomberg Terminal.
LEARN MORE