business
Rankings Chat: 2012 Best B-Schools
Francesca Di Meglio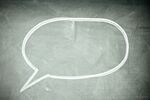 Chat: Nov. 15 at noon, East Coast time
Guests: Louis Lavelle, associate editor, and Geoff Gloeckler, staff editor, at Bloomberg Businessweek
Want to know if your full-time MBA program is among the top-ranked on Bloomberg Businessweek's 2012 list of the best business schools? Then you don't want to miss our next live chat event on Nov. 15 at noon East Coast time. Our guests will be Bloomberg Businessweek editors Louis Lavelle and Geoff Gloeckler. They will count down the top programs and take your questions about everything, including the methodology and the surprises they unearthed while conducting this year's surveys.
To participate in the chat, head to the Chat Auditorium about 10 minutes before the scheduled event. You may be prompted to create a user name and password. It's free and should take only a few minutes. Francesca Di Meglio (screen name: FrancescaBW) will be your host. If you cannot attend the event, you can send your questions ahead of time to Francesca at FDBloombergBW@gmail.com with the subject "Rankings Chat."
Before it's here, it's on the Bloomberg Terminal.
LEARN MORE