MBA Journal: All Things Considered
Susan Shell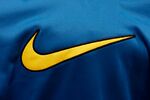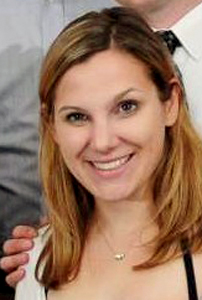 This fall, I returned to Duke's Fuqua School of Business feeling confident, moving from my freshman first year to my senior second year in one fell swoop of summer. During the first week of school, my classmates and I shared our summer stories, and I marveled at the different experiences we all had. Despite our varied summer internships, my class generally came back to Fuqua feeling like old hands. Summer internships might have been a challenge, but at least we had this B-school thing figured out.
So, what was this summer all about? MBA summer internships are generally seen as a critical part of the MBA experience, a bridge between first and second year, and a key part in the recruiting "story." For some of us, the summer is a relatively tidy continuation of our first-year narratives: the confirmation of a new career path or the reaffirmation of a career interest. For others, the summer is an inflection point in our MBA story arc: a realization that we've been pursuing a function or industry or a company that might not be the best fit.
My own summer internship was both an affirmation and an inflection point in my MBA story. I spent the summer at Nike, in Beaverton, Ore., where I was working on social responsibility and sustainability projects. Long term, I want to be able to understand how to better blend business and social impact, so an internship at Nike was an amazing opportunity. I had the chance to see firsthand how a company integrates sustainability as a part of its overarching business, and prioritizes social impact as a core value. In this, my summer internship was perfect: an affirmation of my long-term career goals in social impact and sustainability, and a reaffirmation of my need to work for a company in which I believe and with which I share values.
However, my summer internship also challenged me to explore a new path and to reconsider my narrative. Though my internship projects were rooted in social responsibility, the internship program provided the opportunity to meet and learn from leadership all across Nike, and to network and learn about other parts of the business from interns. I enjoyed my assignments this summer, but I also found myself interested in exploring some of the other MBA interns' marketing and strategy assignments, and I was truly engaged by the business problems we discussed in intern education sessions. While I initially thought I'd use my business skills in the social sector, I am now equally interested in taking my market research background and social sector interests to the business world.  This involves me building a more robust recruiting strategy, but I'm thrilled at the challenge and potential opportunities.
Now my internship is over, and I'm well past the halfway point in my B-school experience. As a seasoned second-year, what will this part of my story look like? Certainly, finding post-MBA employment is a top priority. However, I'm also extremely aware of my limited time left in B-school—this is potentially my last year as a full-time student, and it's certainly going to be my last year at Fuqua. Especially after a summer in the "real world," I know how lucky I am to be a full-time student. I know how important it is for me to make the most of these last few terms of school. Last year, I took on a lot of additional academic and extracurricular responsibilities, which meant I ended up missing out on some of the best parts of business school—the people. At the start of second year, I hope to focus not only on the future, but the present, and to experience as much as possible in my final year at Fuqua.
Between journal entries, you can keep track of Susan's business school adventures at the Business Schools Facebook page. Follow the Bloomberg Businessweek B-Schools team on Twitter.
Before it's here, it's on the Bloomberg Terminal.
LEARN MORE