Why Nearly One of Four MBAs From USC Is Jobless
Francesca Di Meglio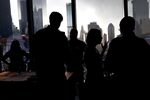 As MBA recruiting disasters go, this one was epic. As top business schools throughout the U.S. continued making post-recession strides in MBA job placement this year, nearly one of every four graduates from the Marshall School of Business at the University of Southern California—23 percent—was unemployed three months after graduation, up from 9 percent for the Class of 2011. It's the single worst showing in MBA career placement for any top-30 business school this year.
Many in the administration and recent alumni attribute the lackluster performance to the fact that the career services team had no leader for almost an entire academic year. But other factors may have played a role as well, including a competitive recruiting year, an early graduation, and a student body gunning for jobs at a small handful of California companies.
Clearly things would have been much different had Peter Giulioni never left or if a replacement could have been found sooner. No one at Marshall would discuss Giulioni's departure. But Dean Jim Ellis said the new career services director, Gary Fraser, who was recruited from NYU's Stern School of Business, could not start before June without leaving Stern in the middle of its own recruiting season. "We don't want anyone to do that to us, and we wouldn't do it to anyone," says Ellis.
The way the career services office was structured may have made things worse. Staffers were assigned to specific industry verticals such as marketing or consulting. But without anyone overseeing the operation, one graduate says some verticals were stronger than others.
"I think somewhere down the line, [Marshall] needs to ensure that every student gets the same opportunities and results," says Vishwanath Sreeraman, a 2012 graduate who found a job working on the analytics team of a media company without any help from the school. "The school must ensure accountability across the verticals."
Students pay $103,300 in tuition and fees to attend Marshall. At least a half dozen other MBA programs in Bloomberg Businessweek's U.S. top 30 cost less and had far better placement rates, in most cases higher than 90 percent. Although most people realize an MBA degree does not guarantee a job, they expect they will get a quick return on that steep investment in education. Recent alumni say they want the school to learn from the errors of the past year.
"I would like to see more of a focused effort for students by reaching out and targeting [companies] from day one," says Edward C. Harper IV, a 2012 graduate who found two jobs on his own, one as director of finance for a microfinance technology startup and the other in investment management. He adds that the Class of 2012 paid a steep price for attending Marshall during a period of transition, when "there were lots of moving pieces and the school was trying to improve."
Recruiters have a different perspective on the dismal state of career placement at the school. They say they did not even notice the lack of a career director and that Marshall students remain among their core hires. Yet, the top recruiters at the school in 2011 are completely different than the top recruiters in 2012. Electronic Arts, Ernst & Young, and Sony replaced Deloitte, East West Bancorp, and Johnson & Johnson as the top three recruiters for hiring Marshall grads in 2012.
Deloitte, which hired six Marshall graduates in 2011 and was the top recruiter at the time, hired only three in 2012. David Lusk, a principal at Deloitte Consulting who is based in Seattle and is the partner sponsor for recruiting at Marshall, attributed the falloff to lower demand or fewer interested graduates. "We have done very well at Marshall, and we continue to see a strong pipeline there," says Lusk.
Nestlé hired only two graduates in 2012, compared with four in 2011. Grace Geyer, a campus recruiter for MBA marketing internships who is based at the company's headquarters in Glendale, Calif., says competition for internships resulted in fewer Marshall grads landing summer positions, which in turn led to fewer getting full-time offers. "This was a very competitive year. Students competed with counterparts from seven other schools, and we interviewed 30 candidates for marketing internships," Geyer says. "We didn't yield the typical numbers with USC."
A 2008 Marshall graduate, Heidi Swymer, a strategic marketing manager at General Electric who is based in Irving, Tex., and recruits at her alma mater, says the poor placement numbers might have something to do with the goals of students. "The program may be too local," she says. "Students seem to be looking for California-only jobs. They want jobs at Apple and Google and not in the traditional spaces."
Fraser doesn't disagree. Rather than opting for traditional MBA-track jobs, such as finance, which recruit in the fall, he says Marshall students prefer opportunities in high-tech, hospitality, entertainment, and gaming, which don't pick up until the spring. That, combined with Marshall's relatively early graduation at the beginning of May and the change in leadership in the career services office, may explain the double-digit unemployment rate for Marshall graduates.
Whatever the reasons, second-year students graduating in 2013 are taking matters into their own hands to make sure they're more successful than their predecessors, says Hilton C. Robinson II, vice president for career development in the Marshall Graduate Student Association. They are stepping up activity in student clubs, networking more, and taking advantage of the resources available to them, he adds. Becoming partners with career services and helping students understand its role better is a top priority, says Robinson. "We are not in the business of career placement," he says. "This is not a body shop. This is about career discovery."
Fraser plans to restructure the career services office, creating two separate teams developing relationships with companies and working with students to customize their job searches. In addition, Fraser would like to tailor the programs and events at Marshall to meet student interests, even if they fall outside traditional MBA careers in banking and consulting and would mean more work in the spring.
Administrators say they are determined to make everyone forget about the placement debacle. For his part, Ellis promises that the school's poor showing won't be repeated: "It's all about making sure we can open doors for students to get them where they want to go."
Join the discussion on the Bloomberg Businessweek Business School Forum, visit us on Facebook, and follow @BWbschools on Twitter.