Creating a Linked-In Profile That Works
Roxanne Hori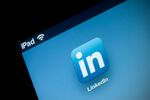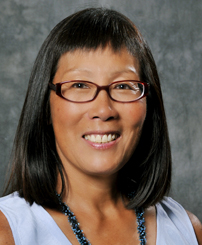 Using social networks has become a standard piece of the job search. It's all part of networking and using your networks to help you find that dream job. The reality is many job seekers don't know how to use those networks effectively. You may think listing your former employers and education on LinkedIn is enough, but that's simply not the case.
Recently, I have been spending more time on LinkedIn as I try to identify contacts in various organizations with whom I would like to network. I'm also going through one of those spurts in activity during which a number of people are asking to be part of my network. Through this process, I am finding that many of these contacts have very skeletal profiles. It's difficult to truly connect with people if they aren't as willing to share the depth of their professional experiences as I am.
This gave me pause for reflection. What is the real value of having a robust profile posted on a site like LinkedIn? Does anyone really find a job—especially a good job—this way? The answer is yes—and this has important implications for MBA students preparing for the recruiting and interview process.
LinkedIn has become the tool of choice for the majority of recruiters in large and small companies. Through technology, they can search via former employer, education, functional experience, recommendations, endorsements, and more, which underscores the need for a robust LinkedIn profile.
Allow me to share an anecdote that speaks to the power of this tool. I recently heard about a job seeker who was having little success in his job search. He had been a professional athlete prior to business school, and he was having difficulty communicating how his experience and skills could translate into a business context. Despite several interviews at different organizations, he was not getting hired.
Fortunately, he had a strong LinkedIn profile. A recruiter found him by searching for someone with an MBA, plus passion and experience in the sport affiliated with her organization. This individual's profile led to an interview, then several more interviews, and ultimately, a job offer.
This may sound too good to be true, but none of this would have happened had the job seeker not spent time crafting a strong LinkedIn profile. Your online persona should provide the reader with a picture of who you are, which is especially true if you're looking for a job in a specific field—sports marketing, entertainment, or private equity, for example. From there, you've opened a door to meeting people who just may be critical to your success in securing a job.
Join the discussion on the Bloomberg Businessweek Business School Forum, visit us on Facebook, and follow @BWbschools on Twitter.