Obama and Romney Prove Oversize Ad Budgets Don't Work
Larry Popelka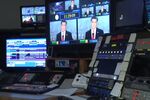 The 2012 presidential campaign demonstrated that Barack Obama and Mitt Romney are both great fundraisers, but lousy marketers.
The candidates have amassed a record $2 billion combined for their campaigns—almost double the 2008 record—with $968 million of that going to ad spending. If Obama and Romney were companies, they would each rank among the 50 largest U.S. advertisers.  For perspective, Coca-Cola spends $780 million per year in the U.S. advertising all its brands—less than either candidate.
Yet, amazingly, none of the candidates' advertising seems to have made any meaningful difference in the polls.
The problem is that in business and in politics, oversize ad budgets rarely work. In many cases they actually have a negative effect, as they distract marketing teams from their real mission, which is to find creative and relevant ways to communicate their product's benefits.
Obama's and Romney's marketing teams have approached advertising like an arms race, obsessed with matching each other dollar-for-dollar in TV airtime on a state-by-state basis.
For years, Coke and PepsiCo duked it out in the "Cola Wars," with each trying to outspend the other on competitive TV ads. Neither Coke nor Pepsi gained meaningful ground against each other through this expensive battle, and many believe the competitive nature of the ads actually reduced the esteem of both brands. Meanwhile, Vitaminwater, Red Bull, Snapple, and SoBe made big inroads with smaller but more impactful marketing efforts.
Large ad budgets provide a false sense of security. Marketers with big budgets mistakenly believe they can't possibly fail because of their spending advantage.
Last decade, General Motors outspent most of its competitors—Toyota, Honda, Nissan, and Kia—by a margin of about 2 to 1. Yet these smaller-spending companies all took share from GM by making their products more relevant to consumers.
Procter & Gamble, the largest U.S. ad spender at $5.2 billion, is currently in a tailspin, losing market share on 55 percent of its business last quarter despite a bigger ad budget than almost all its competitors. A little more than a year ago, when the troubles first began, Chief Executive Officer Bob MacDonald announced he was doubling down on advertising in an attempt to reignite sales. But that strategy didn't work, as it was just a band-aid that prevented the company from addressing its real problem: a lethargic innovation program that hasn't generated significant growth.
The emergence of social media is further reducing the need for large ad budgets and increasing the impact of creative marketing ideas.
Denny's free breakfast Super Bowl promotion, which cost the company just $3 million, went viral and reinvigorated the previously declining chain by attracting millions of new customers.
Brands that intrude too much on people's time with messages they don't care about are punished by consumers. A famous study by former Wharton School professor Russell Ackoff showed that Anheuser-Busch was actually able to increase Budweiser sales by reducing advertising for the brand because, at high spend levels, viewers were becoming annoyed by all the commercials.
One can only imagine how annoyed Florida, Pennsylvania, and Ohio independent voters have become with the barrage of Romney and Obama ads during the past several months.
Consumers are also growing more sophisticated and paying more attention to companies' motives than ad content. As a result, many companies have begun shifting ad dollars into charitable causes, such as the Gap's Project Red, McDonald's Ronald McDonald House, the NFL's Play 60, and the Susan G. Komen for the Cure sponsorships to help fight breast cancer.
If either Obama or Romney had taken half of their ad budget and given it to a cause they believe in instead of wasting it on negative ads, think of the impact it might have had.
Before it's here, it's on the Bloomberg Terminal.
LEARN MORE