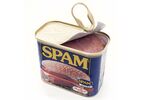 In charitable organizations, a drive is a collection of items for people who need them, such as clothing, used items, books, canned food, cars, etc. Some drives are that people go through their inventory, bag the items up, and put them in a giveaway bin, or charitable organizations such as Big Brothers Big Sisters, The Salvation Army come to the house and pick them up.
—Drive (Charity), Wikipedia
The Romney campaign asked for nonperishable donations despite the fact that the Red Cross does not typically accept or solicit individual donations or collections of items because of the extra labor involved with sorting, cleaning, repackaging and transporting such items.
—Jessica Wehrman, "Romney Event Turns into Relief Effort for Victims of Hurricane," Columbus Dispatch, Oct. 30, 2012
My mother would have voted for Governor Romney.
Why? Because she was steeped in the nostalgia of another time and place. (The place and era varied, but the desire for a purer time from a simpler vista was front-and-center.)
Many have made six-days-to-election-hay over the governor's canned-good event. See here. They score major it's-2012-not-1938 points.
But there is one point they miss: a significant and conservative wistfulness for a lesser American scope and scale.
I'm guessing $50+ billion will be needed for Hurricane Just-Before-the-Election. My mother and the governor are wishing for smaller scope and scale.
Box up the Green Giant Canned Creamed Style Sweet Corn … or maybe just a can of Spam. Discuss.