business
Solar Panels No Savior in a Blackout
By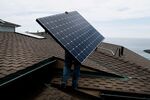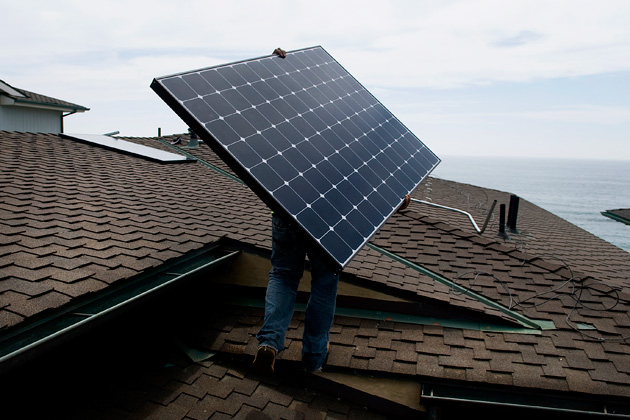 Some of the roughly 6 million power customers in the Northeast without electricity in Hurricane Sandy's wake may be glancing around at a handful of homes with solar panels on their rooftops, thinking their clean-powered neighbors might have juice. Most of the time, that's not the case.
Most residential solar panels are connected to the power grid, according to the Solar Energy Industries Association, and when the grid goes down, so do they. "They don't stay on even when the sun shines but the power grid is out," says Danny Kennedy, co-founder of Oakland (Calif.)-based Sungevity, which has a few hundred homeowners as customers in states hit by Sandy. "That's a good reminder to all of us that we need to modernize the grid."
One reason the grid-connected solar systems shut down automatically in outages is that when the power goes off, if home solar installations send electricity onto the lines, it could electrocute workers repairing them. In the U.S., it's also rare for residential solar customers to have batteries in their home to store the power coming off their roofs in case of a broader outage. In countries such as Germany, Kennedy says, more homes have batteries or electric vehicles connected to their panels.
The good news: Home solar arrays seemed to withstand Sandy's furious winds. Sungevity says the company's installations are designed to hold up to sustained winds of up to 100 miles per hour. Sandy's gusts hit 90 mph at their peak.
Sunrun, another residential solar company, has about 6,500 customers in the Northeast, and hadn't received any reports of damage by Wednesday afternoon, according to spokeswoman Susan Wise. The San Francisco company sent an e-mail to customers instructing them not to go near solar installations, even if the power is off, and to call the company for maintenance or repairs. Last year, during Hurricane Irene, one customer sent Sunrun a video of panels on his New Jersey home weathering the storm.
John Steeves, a Sungevity customer in Woodstown, N.J., with 39 panels on his roof, says the storm flooded his basement, knocked out power, and toppled massive trees in his neighborhood—but left his solar arrays unscathed. He thinks having the panels above even helped protect the roof of his 47-year-old home. His part of South Jersey had winds of 50 mph and gusts of 75, he says. "The panels probably took a lot of that impact for my roof itself," says Steeves. Now his lights are back on, and his roof is feeding power to the grid once again.
(
Corrects to show Sunrun is in San Francisco in fifth paragraph.
)
Before it's here, it's on the Bloomberg Terminal.
LEARN MORE