ForumWatch: Timing Your Life for B-School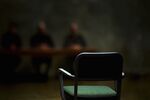 Some people believe that timing is everything in life. Applicants to top MBA programs are no different. They often visit the Bloomberg Businessweek Business School Forums seeking help in timing everything in their life so perfectly that the admissions committees at their dream schools have no choice but to let them in. While many wonder about the best round or best age to submit an application, others are thinking about how to orchestrate their professional lives to ensure an acceptance letter.
Recently, Madhuri, a self-described Brazilian engineer, asked forum participants if moving from a steel company to Fiat in the year that one is planning to apply to b-school is a smart move. Those who responded seemed genuinely envious of Madhuri's options. Still, at least one of them asked Madhuri to consider the reasons for making this leap, presumably just six months before calling it quits to attend business school. What do you think? Share your opinion at the "Changing jobs on application year" discussion thread.
Editor's Note: This blog post is part of a series about discussions on the Bloomberg Businessweek Business School Forums, where prospective MBA program applicants, current students, and recent alumni trade admissions tips, job-hunting advice, and the occasional barbed comment. We invite you to join these discussions or start one of your own.