Brazil: Blame it on the Bossa Nova
Harold L. Sirkin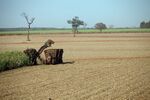 Like other economies, that of Brazil is still feeling the aftershocks of the great recession, with economic growth falling to 2.7 percent last year, after posting a 7.5 percent growth rate in 2010 following a flat 2009.
But the long-term outlook for the world's sixth-largest economy remains strong. With its rapidly growing middle class and its abundant natural resources (including energy, iron ore, coffee, natural cosmetic ingredients, and sugar cane), Brazil has emerged from the shadows to become a major economic player.
Part of Brazil's success is attributable to the China wave. China is the leading customer for Brazilian exports, purchasing 70 percent more than the United States does. As China's economy grows, its appetite for Brazilian resources will grow with it.
Therein lies Brazil's dilemma: How do Brazil's government and private sector expand the economy in such a way that its long-term success doesn't depend so heavily on commodity sales?
The answer is: by diversifying the economy, including both the production end of things and the customer base.
In pursuit of this, Brazil, as the leading member of Mercosur—the Common Market of South America, via a multinational trade pact dating back to 1991 (which includes Argentina, Paraguay, Uruguay, and Venezuela)—has vigorously pursued trade liberalization agreements with a multitude of countries: Bolivia and Chile in 1996; members of the South African Customs Union in 2000; Mexico and the Andean Community in 2002; Colombia, Ecuador, and India in 2004; Israel in 2007; and China earlier this year. Noticeably missing, however, are the EU and the United States.
While Brazil's natural wealth is its greatest asset, government bureaucracy may be its greatest liability. A recent Bloomberg News story cited the World Bank: "It takes 119 days to register a company in Brazil, compared with six in the U.S., 29 in India and 38 in China. Companies pay 67 percent of their profit in taxes, versus 47 percent in the U.S. … [and] employees with one year at a company are entitled to 26 days of vacation," vs. five in China.
In the 1960s, the U.S. celebrated Brazil's laid-back Bossa Nova lifestyle. In the cutthroat world of globality, with everyone from everywhere competing for everything, it's time for the Brazilian government to get more in tune with the country's dynamic private sector. Brazil as a whole has a lot going for it. With the resurgence of U.S. manufacturing, the continued rapid growth of China and India, and Mexico's ever-lurking presence as a low-cost hemispheric competitor, the challenges to Brazil's competitiveness and productivity are just beginning. It's time to step up to the next level.
Before it's here, it's on the Bloomberg Terminal.
LEARN MORE