MBA Journal: The Pursuit of Happiness
Timothy Sallie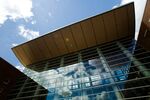 I am an Australian student undertaking an MBA straight from an undergraduate program. While this may seem unusual, you will quickly notice over the coming months how relatable my unorthodox story really is.
Born in London, I have lived in both Maryland and Illinois, but reside in Perth, Western Australia. I graduated high school as valedictorian, full of hope and ambition for what the future had in store and fully unaware that I was now in control of which direction that would take. After three years of traveling, studying, and working, my soul search inspired me to go on exchange to the University of Illinois at Urbana-Champaign, a school of which I had never heard. It would, however, have a drastic influence on my future ambitions. I fell in love with the school, the people, and, most important, the country. After graduation, I decided to focus my efforts on my dream: living in New York, working in financial consulting, and having a family.
Alas, the current economic climate is not conducive to meaningful employment, so my dream couldn't become reality just yet. My decision to keep studying to improve my skill set coincided with my desire to study in the U.S. as a means to eventually working in the "Land of Opportunity." That's when I began researching various schools and their curricula. My heart immediately set on the University of Illinois College of Business.
Future students often make the unwise decision to look at one statistic, MBA rankings, in deciding which school is right for them. No table, nor number, had an effect on my overall decision. I chose the school with the curriculum that was right for me. More specifically, I sought one focused on experiential learning and flexibility. It is also notable that my knowledge of the school's social scene was an important factor in my decision; after all, I'm not planning on spending my whole time studying. The real-world experience provided by the University of Illinois will be necessary for me to eventually tackle the dog-eat-dog world of Wall Street.
My goal is to offer an unaltered insight into the inner workings of an MBA student: my ambitious beginnings, my daily struggles, my successes and failures. My choice landed me at a school classified as a second-tier MBA program. As a result, doors will not open automatically because of my alma mater, which leaves me in control of my future. If I want it, I'm going to have to go get it. And I will.
While my personal characteristics may not resemble yours, our perspectives are not that different. The archetypal MBA student is the misfit. Like most MBA students, I have no trust fund; I am not attending the Ivy League; I am not from this country. Follow my journal as I illustrate the honest truth of what it means to be a real MBA student.
Between journal entries, you can keep track of Timothy's business school adventures at the Business Schools Facebook page. Follow the Bloomberg Businessweek B-Schools team on Twitter.