business
Harvard's Advanced Leadership Initiative
Warren Bennis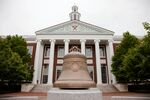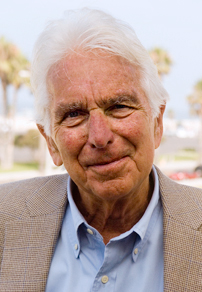 "Life changing" is laying it on a bit thick but close enough to describe my personal conversion to the world of the Web. As my blog editor knows all too well, I wasn't all that keen to enter the blogosphere world. If only he had asked me to consider writing a biweekly column on management education, I would have shouted YES! When do I start? But a blog? I told him that I'm a generational prisoner of print, like it or not, and have been a happy and productive convict. That was five months and 10 blog posts ago. Given my initial resistance—far deeper than your ordinary ambivalence—I'm amazed about what and how much I've learned: a deeper understanding of the significance of the online universe. Still learning and still surprised, but far more impressed with its importance.
The other, more seminal surprise with this 10th anniversary blog is to celebrate generally the profound changes sweeping over and radically transforming management education at every level: undergraduate, MBA day programs, and other varieties from short-term immersion courses to one-year programs. Today, I want to cheer and expound on a singular and bold and imaginative program, the Advanced Leadership Initiative (ALI), which will start its fifth year at Harvard University in January. I'm convinced it will freshly imagine management education in the near future.
Before I describe the program, two unprecedented and consequential steps must be limned: First, though three Harvard Business School professors hatched the idea (Rosabeth Moss Kanter, Rakesh Khurana, and now Dean Nitin Nohria) along with the Kennedy School's David Gergen and with the early support of Harvard's president and provost, four other professional schools have been deeply involved in planning and teaching in the program: the Law School, School of Public Health, School of Education, and Medical School. There are more than 90 faculty members from different faculties, including Harvard College, and they include such luminaries as Charles Ogletree, Howard Koh, Don Berwick, and Fernando Reimers, among others. This goes well beyond the usual platitudes of interdisciplinarity. Tethering the various professional schools is an unprecedented collaboration, especially at a university notoriously known for its silo hubris: "every tub on its own bottom."
The second and more important distinction is that the ALI is redefining the arc and concept of a lifelong professional education. Kanter, a guiding spirit and director of the ALI, tells me that the best Advanced Leadership Fellows come from distinguished referrals. For example, 2009 Fellow Charles Bolden, a former astronaut and Marine general who now heads NASA, was referred by former U.S. Senator Max Cleland; General Bolden then referred 2010 Fellow Veronica Biggins, a former White House personnel director. IBM has supported four Fellows from among the most senior executives leaving the company, including the former chairman of IBM Greater China, now bringing lessons from North American evidence–based medicine to traditional Chinese medicine through a new institute. A typical group consists of about 30 internationally and professionally diverse Fellows.
A few facts about the program:
• It's a year long, mainly residential, from January to November; most of the content is delivered in late January through May.
• It provides Fellows with an interfaculty approach to learning that includes a customized seminar series on advanced leadership themes and major global issues.
• Fellows may audit graduate and undergraduate courses offered across most of the university.
• There are provisions for partners to enroll with all program privileges.
• On-campus office studio space is provided.
• Fellows may convene or lead study groups to research next-stage work.
• The program also provides five-year access to select campus resources, including the university's Innovation Lab.
The ALI is designed for accomplished leaders with a track record of at least 20 to 25 years of innovation and achievement in their primary careers. Candidates for the fellowship should be motivated to tackle some of the biggest challenges facing communities around the world. Advanced Leadership Fellows have a great opportunity to prepare for their next career.
A concluding remark: Back in the old days, the '60s, there were a number of bestselling books on a so-called Mid-Career Crisis or Mid-Career Life Crises. Gail Sheehy's Passages was one of many bestsellers. All the authors at that time, including Yale professor Daniel Levinson and the Tavistock Institute's Elliott Jaques, defined the age bracket of mid-life as 37-45. I'd call that today a quarter-life career. Today, the new-career age bracket is somewhere between 55 and 75. In a decade or so, don't be surprised if that gets expanded. Horace Deets, the former executive director of the AARP, told me that at least 35 percent of our population born in 2002 will live to 100. I thought about that a lot yesterday when I learned that one of my academic heroes, Jacques Barzun, died at 104. I wouldn't be surprised if in a few years Harvard's Advanced Leadership Initiative accepts more people of my age. I'm hoping to apply.
(
Corrects name of Harvard's Advanced Leadership Initiative throughout.
)
Before it's here, it's on the Bloomberg Terminal.
LEARN MORE