Q&A: The Filmmaker Who Held a Virginity Auction
By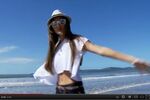 At the end of a 38-day online auction, Australian director Justin Sisely claims to have sold the virginity of two young people on Oct. 24 for his documentary, Virgins Wanted. According to the film's website, 20-year-old Brazilian student Catarina Migliorini's virginity went for $780,000, and that of 23-year-old Alexander Stepanov from Russia went for $3,000. Sisely told reporters the two will lose their virginity to the bidders on a plane to circumvent prostitution laws, but the acts will not be filmed.
According to Julia Sanchez, publicist for Sisely's company, Thomas William Productions, bidders were required to send bank statements to prove they have the funds to bid. The money will be delivered when the winning bidders arrive in Australia next month. "This is definitely not a hoax," she writes in an e-mail.
Bloomberg Businessweek spoke with Sisely, age 30, about this film, his third feature-length movie and by far his most-publicized, which he hopes to release in 2013.
What's this film about?
It's about the transformation of both virgins, Alex and Catarina. I want to see them develop and change throughout the process of auctioning their virginity. Everyone's like, "What the hell are you going to change?" They change through the money. How does that impact their lives? Sex is a small part of it. Some change will come through being renowned through the film. We're about to go to Brazil in a couple of weeks. We'll see the changes then. It's still a work in progress.
What are people saying to you about the auction?
We get a lot of media requests from around the world. We get a lot of hate e-mail. We get all that stuff.
I didn't know you could auction a person for sex online.
Me, neither. There's a fine line there in terms of legalities. We do not intend to break laws. We have created the right processes so we can achieve it. Our legal team deals with that part of it. My understanding is solicitation is illegal, depending on where you are, and prostitution is not illegal, in Australia. Soliciting is putting a person in a situation where they otherwise wouldn't do something sexually, and prostitution is sex for money.
Could there be a bigger online market for sex?
I get at least 100 people, guys and girls, who want to auction their virginity and send me e-mails every day. You have to ask yourself, "Why would you give it away if it was worth a little bit under $1 million?" It's not like there was just one bidder. There's a huge market there for it. But I'm a filmmaker, I don't want to auction on a daily basis.
Did you get funding for the film?
We got sponsors who gave us all the equipment. Such as Video Australasia—if it weren't for their help we couldn't have done it. They have been absolutely amazing. Getting funding from a place like the Film Finance Corporation is impossible for something like this because it could be detrimental to the cast members.
Would you put yourself up for auction?
People keep laughing. They think this is something I want to do on a full- time basis. Auctioning virginity is not something I am interested in. I am interested in the change it creates. I am not that interested in sex; I am interested in change. But if someone offered me a quarter of a million dollars [laughs]. … Maybe everyone has their price. I don't know.
Are you a virgin?
No.
Before it's here, it's on the Bloomberg Terminal.
LEARN MORE