MBA Class Size: Is Bigger Better?
Louis Lavelle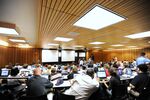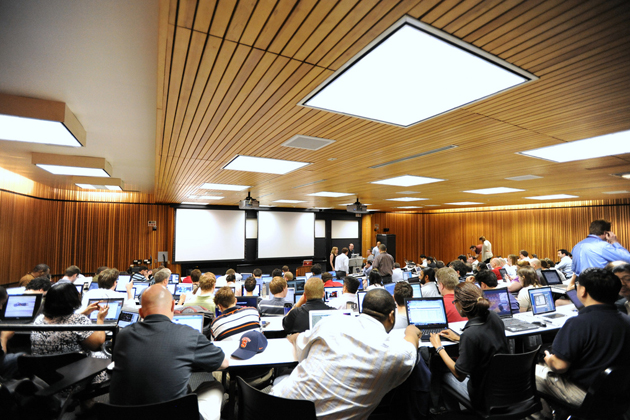 All other things being equal, a classroom with fewer students is better than one with more. In a big class, it's easy to get lost in the shuffle—upraised hands go unanswered, having trouble with the material can quickly become debilitating, and getting in to see the professor might entail waiting in line. In small classes, participation is a requirement, discussion and debate are the norms. It's almost like having a private tutor.
As a result, many prospective B-school students use class size as a litmus test for educational quality. But a new ranking by Bloomberg Businessweek shows just how deeply flawed that strategy can be. The ranking is based on the average class size in required courses and electives at the more than 100 business schools participating in Bloomberg Businessweek's 2012 ranking of the top full-time MBA programs, scheduled for release on Nov. 15. Of the five schools with the least crowded classrooms, only one, Howard University's School of Business, made it into the Bloomberg Businessweek 2010 ranking based on student and recruiter satisfaction surveys, and Howard came in at No. 53. By contrast, all five programs with the most crowded classrooms are among the world's elite institutions. Four of the five are top-10 schools, while Cornell's Johnson School was ranked No. 13 overall.
Word to the wise: Class size is important, but don't ignore other factors that may play a far greater role in determining whether a school will help you achieve your career goals—like curriculum, faculty, and recruiting prowess. There is, after all, a reason the top schools have crowded classrooms: Everyone wants a seat.
In the table below, class size in required courses contributed 60 percent of the ranking, while class size in electives contributed 40 percent. In the case of ties, the higher rank was awarded to the school with the smaller required classes.

Before it's here, it's on the Bloomberg Terminal.
LEARN MORE