BP's Good Deal With Rosneft
BP gets lots of cash and two seats on the Rosneft board
By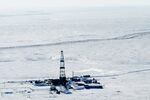 There are lots of winners in the agreement by Russian oil giant Rosneft (ROSN:RM) to buy BP's stake in the TNK-BP joint venture. But no company stands to gain more than BP.
For starters, BP will walk away from TNK-BP with $12.3 billion to $13 billion in cash, bringing to more than $30 billion its total return on an $8 billion investment it made only nine years ago.The company will extricate itself from a venture that, while profitable, caused seemingly endless headaches. And by getting a stake of up to 20 percent in Rosneft as part of the deal, the London-based oil giant is positioning itself to play a leading role in Arctic oil exploration, whose growth potential greatly exceeds that of the aging Siberian oil fields that TNK-BP has operated.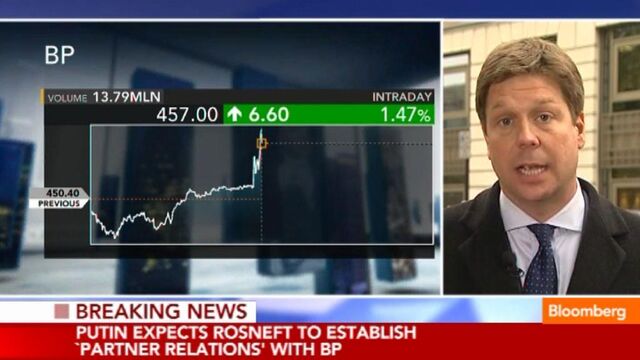 All this will advance BP's effort to remake itself in the wake of the 2010 Gulf of Mexico oil spill, which wiped out one-third of its market value. Since the spill, the company has shed some $33 billion in assets as it tries to focus on more-profitable crude oil exploration. With the Rosneft deal, BP is pocketing enough cash to cushion itself against costs from the spill—with money left over to finance possible acquisitions, says Neil Shah, global head of research at Edison Investment Research in London. "This is a game-changing day for BP and its international strategy," he says.
The deal, announced Oct. 22, costs Rosneft a total of $54 billion. The Russian company will buy BP's stake in TNK-BP for $26.8 billion in cash and shares and will pay a further $28 billion in cash for the remaining stake owned by a group of Russian billionaires. BP will take a 19.75 percent stake in Rosneft and will get two seats on its board. "Rosneft is a company working to become a global leader," BP Chief Executive Officer Bob Dudley said in a statement. "BP looks forward to being able to contribute to Rosneft's success."
Rosneft, already Russia's biggest oil producer, will pull neck-and-neck with Exxon Mobil in worldwide oil production when it absorbs TNK-BP. That's a victory for President Vladimir Putin, who has sought to reassert Kremlin control over the country's energy industry. "This deal is in line with the Russian government's strategy of reversing the privatization of oil and gas resources that took place in the 1990s," Andrey Golubov, a lecturer at Cass Business School in London, told Bloomberg News.
The oligarchs who sold their stake in TNK-BP also got a good price for their holding, "though less than they would have gotten a year ago," says Peter Hutton, an energy analyst at RBC Capital Markets in London.
The TNK-BP venture, while generating $19 billion in dividends for BP, rarely operated smoothly. Dudley, who previously headed the venture, was forced to resign and leave Russia in 2008 after strategy disagreements with the other shareholders. TNK-BP's Russian CEO, billionaire Mikhail Fridman, quit earlier this year, saying the relationship with BP had become unworkable.
Taking a stake in Rosneft does carry risk for BP. Its role in corporate governance and strategy will have to be clarified. And while Putin has given his blessing to the arrangement, there's no guarantee that good relations with the Kremlin will last.
BP is betting that those risks will be outweighed by potential gains from Arctic exploration. In the TNK-BP venture, it helped provide technology to boost production efficiency in older Siberian fields. Now, RBC's Hutton says, BP is "moving its Russian exposure from the brownfield to something that's very interesting for the industry as a whole."