Roger Martin Steps Down as Rotman's Dean
Francesca Di Meglio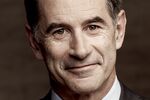 Roger L. Martin announced on Oct. 18 that he is stepping down as dean of the University of Toronto's Rotman School of Management after steering the school through a dramatic period of growth during the past 14 years. Martin will leave on June 30, 2013, one year shy of completing his third term.
If Martin has a legacy, and he probably does, it's in bringing "design thinking"—a way of approaching complex problems using multiple business disciplines—to Rotman, and to the B-school world at large. A Harvard Business School graduate and former consultant, Martin sought to dismantle the functional area "silos" that business schools have used to compartmentalize problems, and he was largely successful. When he made the new approach part of Rotman's core curriculum in 2006-07, he had hoped to eventually launch a new degree, the Master of Business Design. Martin never accomplished that goal, but he managed to bring most of the B-school world around to his way of thinking.
When Martin took over as dean in 1998, Rotman was home to more than 30 faculty and about 130 students. Today, the school is on the road to having nearly 400 students and already has 120 full-time tenure track professors. In the late 1990s, only about 10 percent of the students were international, whereas now 48 percent come from outside Canada.
In addition to the growth in size, the school has enhanced its offerings, which now include a morning program for part-time students, a new master of finance program, an expanded Ph.D. program, and a new global EMBA program. In September, Rotman opened a new building that includes seven new classrooms, more than 60 study rooms, offices, a café, and four outdoor spaces. During Martin's tenure, Rotman was ranked in the top 10 for international programs by Bloomberg Businessweek, climbing as high as No. 3 in 2006. But today Rotman finds itself at No. 8, behind two other Canadian programs, one of its poorest showings in a decade.
So why leave? Well, the university has a strict two-term limit for deans, and Martin already has had three terms, which is highly unusual and only bestowed by the president upon people in exceptional circumstances. In fact, the precedent is so rare that Martin himself did not know it was possible until the university president brought up the idea in public.
"I was happy to take a third term," he says. "We were still too close to the [financial] meltdown, and the university did not do great in the meltdown. Our building was half funded and half built at the time, and I could push through things that could make the school stronger. Now, they're all pushed through."
Over the years, Martin has earned numerous accolades, including sixth place on the 2011 Thinkers50 list, a biannual ranking of the most influential global business thinkers, and a place among Businessweek's 10 most influential business professors in the world in 2007. His latest book, Playing to Win: How Strategy Really Works, which he wrote with A.G. Lafley, the former CEO of Procter & Gamble, will be published by Harvard Business Review Press in February.
The next chapter of Martin's life will have him remaining at Rotman to work closely with other researchers and focus on the future of democratic capitalism under the umbrella of two think tanks, both of which he had a hand in creating and will be uniting: the Institute for Competitiveness and Prosperity and the Martin Prosperity Institute, named for Martin's parents.
Stepping down now was an obvious choice for a "strategy guy," says Martin. The school is in great shape, he adds, and it's time to give a new dean the chance to shape the school's future. "I'm down to 20 months in my term," he says. "I'm not nuts about making decisions that will shackle a new dean." The Rotman School will conduct a formal academic review of the faculty and then create a search committee to find appropriate candidates for the job. Presumably, the school will name a new dean sometime between January and June 2014.
Martin expects the school will do just fine without him. "The future of the school," he says, "is going to be better than its past."
Join the discussion on the Bloomberg Businessweek Business School Forum, visit us on Facebook, and follow @BWbschools on Twitter.
Before it's here, it's on the Bloomberg Terminal.
LEARN MORE