business
The World's Priciest Business Schools
Louis Lavelle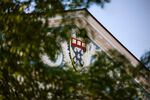 Ranking season is upon us, and in anticipation of the Nov. 15 release of the 2012 Bloomberg Businessweek Best B-School ranking, over the next few weeks we'll give readers a sneak preview of some of the more compelling information we collected. And what better place to start than with the world's most expensive business schools?
The cost of an MBA from a top-ranked program has been growing by leaps and bounds over the past decade, and the more than 100 programs participating in this year's ranking are no exception. Nonresident tuition and fees for all schools averaged $78,982, with two-year programs coming in at $85,306 and more than 20 programs breaking the $100,000 mark. Factor in two years of tuition and fees, two years of books and living expenses, plus two years of forgone salary, and the average opportunity cost comes to $230,676.
Those are just averages, though. At the University of California, Berkeley's Haas School of Business the total comes to $303,634. That's something of a bargain compared with New York University's Stern School of Business, where the total is $317,554.
In the table below, we've included tuition and fees for the five most-expensive schools in our sample, and the five least-expensive programs. We limited this to two-year programs and used nonresident tuition, since most of the schools recruit nationally.

Before it's here, it's on the Bloomberg Terminal.
LEARN MORE