Bond Fund Investors Beware!
A rise in interest rates would inflict big losses on safety-seekers
by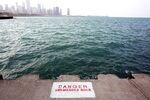 Paul Smith, a retired attorney in Oakton, Va., lost 30 percent of his 401(k) retirement savings during the financial crisis. He shifted his money to bond mutual funds from stocks and now holds at least 60 percent of his retirement savings in fixed income. While payouts from some of the bond funds barely keep up with inflation, he's worried that stocks could see another decline. "Both my wife and I are very risk averse," the 64-year-old says. "Frankly, the volatility in the market is very much a concern to us."
Investors like Smith poured $982 billion into U.S. bond funds from January 2008 through August while pulling $439 billion out of equity funds. Those investors missed out on a rally in stocks—as of Oct. 16 the Standard & Poor's 500-stock index had gained 115 percent since March 2009. Money managers and fund executives are warning that the flight to bonds leaves savers exposed to a new round of losses once interest rates rise, a risk many individual investors aren't aware of. "The greatest irony here is the perception of safety in a fixed-income security," says Mitchell Stapley, chief investment officer at Fifth Third Asset Management. "When I look at bonds today, they scare the hell out of me."
While someone who holds bonds until they mature doesn't lose money unless the issuer defaults, professional investors and institutions like mutual funds that trade the securities to maximize yields can suffer losses if interest rates rise (bond prices fall when rates go up). In 1994, when the U.S. Federal Reserve raised its target interest rate six times, bond funds on average lost 4.6 percent, according to Morningstar.
Almost four years of record-low interest rates have increased the potential for large, abrupt declines in bonds. Today's bond fund investors may be hit with declines steeper than those at other points in history when interest rates rose, says Ken Volpert, head of taxable bonds for Vanguard Group. In previous periods, yields were higher, about 6 percent or 7 percent, he says. That meant investors received bigger interest payments to offset price declines. Yields in bond funds are so low today that rates don't have to increase much before investors would see negative returns. A 10-year Treasury is yielding about 1.7 percent. If yields rise to 2.7 percent, investors would have losses of about 7.5 percent even with interest payments, Volpert says. The Fed has supported the bond market by keeping its target rate for overnight loans among banks between zero and 0.25 percent since December 2008. While the Fed said on Sept. 13 it will probably keep the federal funds target rate near zero until mid-2015, long-term rates could rise before then.
Bill Gross, whose Pimco Total Return Fund has $278 billion in assets, says that government borrowing to fund budget deficits will lead to inflation and higher interest rates. In that case, "bonds would be burned to a crisp," he wrote in his Oct. 2 investment outlook. Gross has been buying Treasury Inflation-Protected Securities, or TIPS, as a way to profit from the inflation he sees coming in the next few years. Jeffrey Gundlach, chief executive officer of DoubleLine Capital, said on Sept. 13 that U.S. Treasury 30-year bonds have "incredible downside." Laurence Fink, CEO of BlackRock, the world's biggest money manager, has been urging investors to go into equities.
Martin Sokol, 75, says he hadn't known that his investments in bond funds may be vulnerable to losses if interest rates rise. "I only realized that within the last six months," after reading more about interest rates, says Sokol, who has a family-owned leather company in Queens, N.Y.
The strong performance of bond funds over the past three years may be giving investors false comfort, says Todd Petzel, chief investment officer at Offit Capital. "Every bond fund in America has a great three-year number," he says. "It's completely unrealistic for any of them to think they'll get that going forward."
Before it's here, it's on the Bloomberg Terminal.
LEARN MORE