The Deafening Silence of Citigroup's Chairman
by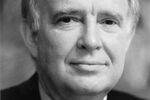 Now that Citigroup Chairman Michael O'Neill has said that Vikram Pandit decided to quit as chief executive officer on Oct. 16, there's one more thing he can do for shareholders: Tell them what happened. While O'Neill and Citi's newly minted chief Michael Corbat may have assured analysts that there will be no major shift in strategic direction, they did little to address concerns about the bank's governance.
There was no word about what caused the shocking transition, no acknowledgement that the board didn't exactly shine in its most important role. In some ways, O'Neill told analysts, Pandit's abrupt departure was a blessing for his successor, who'd been running Europe, the Middle East, and Africa for Citi until Tuesday morning. Coming on the cusp of budget season, "this was actually fortuitous," O'Neill said. "It's given Mike a clear runway."
Maybe Pandit just walked off in a fit of pique on Oct. 16. And his No. 2 guy, President and Chief Operating Officer John Havens, suddenly decided to stomp off, too. Maybe Pandit wanted a raise. Maybe it was a clash of strategies. Maybe he was forced out or—despite having indicated that he wanted to stay for several years—suddenly wanted out.
That's how Pandit cast his departure to reporters at Bloomberg and other news organizations, saying he didn't want to linger in a "lame-duck session" until a new chief was found. There's no affair or wacky expenses to force the board's hand. Just a temper tantrum on someone's part and a Citi-induced crisis that's left its investors in a state of shock. Analysts peppered O'Neill with questions as pundits debated what had happened.
That is all the more reason for O'Neill to be transparent about what happened. Not only was Citi's board caught flat-footed by Pandit's resignation, according to its chairman, but the directors' silence doesn't help Corbat as he moves into the new job. If this is the top pick to emerge from a two-year search process that rigorously screened internal and external candidates, that's one thing. If he's a solid contender who didn't get a chance to learn the ropes before being thrust into the role, that's another.
By patting himself and fellow board members on the back for a succession well done, O'Neill fails to appreciate the importance of clarity with investors. This is a bank that lost 90 percent of its value under the last chief, a company that would have failed if not for taxpayer support. To have its CEO suddenly quit for no apparent reason is a big deal. The bank's boiler-plate news release on Pandit's departure was almost comical in casting this as a seamless transition at the top. Amid the back-slapping mutual praise about dedication and sacrifice and respect and gratitude, it was clear that something was amiss.
Was it the numbers? Citigroup had released earnings that beat Wall Street's expectations the day before. Was it Pandit's performance? That's not new, especially to the 55 percent of investors who voted against his $15 million pay package just six months ago. Oh, and let's not forget John Havens. A president and COO is supposed to be your reserve player, the understudy, the one who steps in when your top gun is whacked by a bus. Havens was named in the release—not as interim chief but as another person heading for the exit.
And Michael Corbat? Even with 29 years at Citigroup, Corbat admits he has some catching up to do. Even if he has excelled in running Citigroup's operations in Europe, the Middle East, and Africa, that regional role hasn't allowed him to interact with Citi's key stakeholders. He has to win over investors, regulators, customers, and employees who don't know much about him. He needs more exposure to the board that chose him.
This is not how you handle succession. Change can be good. The stock rose 1.6 percent Tuesday. Perhaps Pandit had to go. But this kind of explosive transition doesn't help. As veteran succession expert Stephen Miles says, "you signal to the market that the current CEO is going to leave and put a process in place."
Maybe O'Neill and his fellow directors had no choice. Maybe they had been hoping for an orderly process. In that case, Miles says, "they should communicate what happened to the Street." By letting Pandit cast his sudden exit as a yawner, something he'd been contemplating and just decided to do, Citi's board has done a disservice to investors.
Before it's here, it's on the Bloomberg Terminal.
LEARN MORE