How Startups Negotiate Favorable Leases
By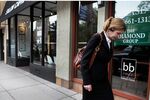 Whether they are office or retail leases, startups typically have little leverage with landlords. But there are ways to negotiate for the best terms possible. With real estate markets coming back to life in some areas of the country, I spoke with two attorneys and an agent for advice on negotiating a commercial lease.
Get representation. That means a commercial real estate broker familiar with your industry and your location. Get referrals from tenants in the building and ask brokers what specific leases they have done in that building, or at least that neighborhood. Commercial markets are so specialized, someone who's not up to date is not going to be able to get you the best deal. "Never go into a meeting unrepresented. And don't go with a broker who represents the landlord," says David Mason Eichman, a West Hollywood (Calif.) real estate attorney who represents many startup businesses. "A landlord's broker is representing his interests and could bully you, especially when it comes to getting out of a lease or renegotiating."
Understand what your rent covers. Rent may not include everything. For instance, will rent cover utilities, parking, and janitorial services? What about property taxes, insurance, and maintenance of common areas? There is no such thing as a standard lease, says Julie Vieillemaringe, a commercial real estate agent with ANR Asset Management Brokerage in Los Angeles: "Everything's negotiable." If you often work late or on weekends, make sure there's no extra charge for keeping your building's heating or cooling systems on after hours. And think about your employees: Do amenities such as kitchens, break rooms, and conference rooms come with the lease package?
Weigh the location's positives and negatives. An impressive address is mandatory, but only for certain businesses. That glam neighborhood may also come with higher taxes and business license fees way out of line with neighboring communities. "You could be on the border and pay a lot more than the equally nice building right across the street that's in another jurisdiction," Eichman points out. Another consideration: If clients visit, will they have easy parking and building access? If vendors must pull into your building and take a ticket to make deliveries, that can mean an extra charge.
Push for landlord concessions. In recent years, and particularly in softer real estate markets, landlords have commonly offered sweeteners such as building improvements or a few months' free rent to entice new tenants. As markets heat up, those concessions may go away, or they may be offered but only on longer leases. Oftentimes, shorter leases are better for young companies growing quickly, but if you like your space and want to stay long term, try to lock in longer terms now, before rents go up. "Rents recently have been pretty steady, with some only going up by inflation and others going down," Eichman says. "But when landlords perceive the economy's getting better, they will be less likely to lock in long-term lease rates because they'll be anticipating double-digit growth."
Consider a cap. Both management and operating fees can get out of control, particularly if they go up unchecked annually on long-term leases, says Kirsten Day, an attorney specializing in commercial real estate transactions at the law firm Perkins Coie in Portland, Ore. "Consider a cap on management fees based upon a percentage of your base rent, plus additional charges," she says. Ask your broker to consider negotiating an aggregate cap on increases in operating expenses as well. "This cap is difficult for tenants to obtain in strong real estate markets but may be worth pursuing," Day says.
Insist on an escape hatch. Make sure your lease includes a termination agreement. You may be wildly successful and quickly outgrow your space, or struggle to make rent every month—either way, you may want out sooner rather than later. Some landlords will insist they must consent before you can transfer your lease because you sell your company, and others will require that you sign a personal guarantee, particularly if you're a startup. Make sure all these details are spelled out up front and negotiate for the best terms you can, Day says: "The best case for a tenant is not to need the landlord's consent [to transfer a lease]. The tenant doesn't want to have a deal held up because they're trying to satisfy the landlord."
Give yourself time. Don't wait until 30 days before your lease expires to decide whether it's financially beneficial to move and get better rent and lease terms. Don't just factor in movers, but also company downtime, employee disruption, and reprinting of marketing materials, says Vieillemaringe. If you decide a move makes sense, "it might take six to eight weeks to identify a property, two or three weeks to go through a letter of intent, and another few weeks to negotiate the lease," she says. Give yourself between three and six months to ensure that you control the decision.
Before it's here, it's on the Bloomberg Terminal.
LEARN MORE