In One Bar, at Least, Biden Wins Big
By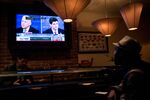 Who wins a baseball game is undebatable, but who wins a debate is very much in the eye of the beholder. I watched the Oct. 11 vice presidential debate in the bar of a hotel where I was staying in Washington, not far from DuPont Circle. It was Obama territory, and the predominantly black audience cheered every blow landed by Vice President Joe Biden. I asked the five women I sat with afterward to set aside their preferences and answer who they thought won, and all said Biden. All had been itching to see some fight from their side since the president's lackluster performance in Denver.
This was an educated, plugged-in audience. How many people think a fun time is going to a bar to watch a fight over troop withdrawal rates? But while the viewers paid attention to the factual details, it was the style of the combat that got the most attention. "Break it down, Uncle Joe," one said after Biden accused Republicans of voting to cut spending on embassy security. They loved the way Biden sneeringly called Representative Paul Ryan "my friend," as in, "I don't understand what my friend is talking about." And they went wild when he compared Ryan to Sarah Palin, his foe last time around. "He called you Sarah Palin!" someone shouted at the blaring TV set.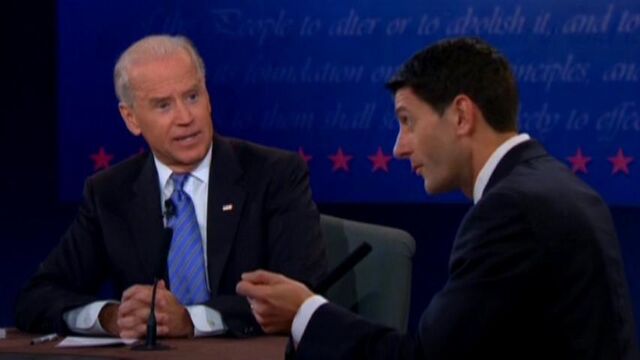 Judging from the bar's reaction, Biden's two high points were when he and host Martha Raddatz exposed Ryan's unwillingness to spell out how he would offset $5 trillion in tax cuts, and when Biden said that while he follows Catholic teachings on abortion himself, he wouldn't try to impose those views on others. "That's right, Uncle Joe," one said.
I should have known it was an Obama venue when I noticed the drinks tally. Before the debate began, 82 people had ordered the Obama special drink, a bourbon concoction called "Home Sweet Home," while only 34 had chosen the Romney drink. (Then again, that could have been because the Romney drink was root beer.)
I asked the women I sat with afterward if they thought Biden had come across as, oh, perhaps a little rude. That's passion, they said. That's who Joe Biden is. He's being himself. Where you stand on who won the debate depends on where you sit. For the crowd sitting in this particular bar, the answer was as indisputable as Jayson Werth's walk-off homer for the hometown Nationals a couple of hours earlier.
Before it's here, it's on the Bloomberg Terminal.
LEARN MORE