Government Debt Is Our Debt, and Other Issues
By
Government is us
One reason Americans may be feeling more anxious is that the federal debt held by the public has grown by $5 trillion during the Obama administration, to $11.3 trillion. Including money owed by parts of the government to each other, federal debt stands at $16.2 trillion. Ultimately, taxpayers are liable for all of it.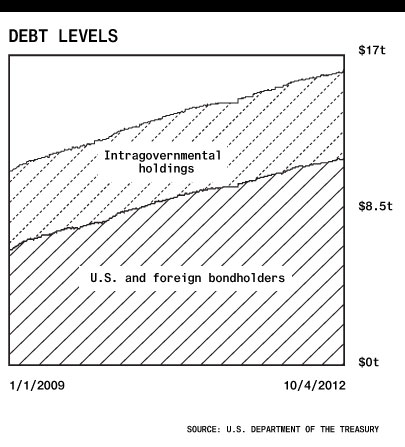 Saving didn't help
Americans didn't save enough during the 2000s debt bubble, counting instead on rising home prices to finance retirement. When the bubble burst, they tried to save more. But families that cut dining out generate less income for restaurants. The federal government took up the slack by spending more. With its sterling credit rating and low interest rates, it could afford to.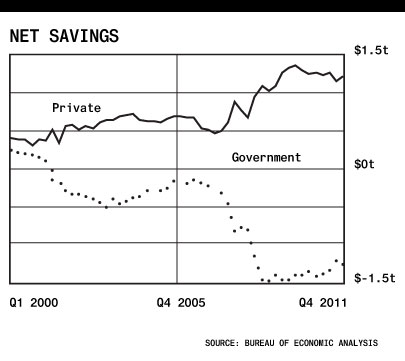 We're all on the hook
America's overall debt burden has not increased much during Obama's term because swelling federal debt has been partially offset by shrinking private debt. The national savings rate remains negative, but that deficit equals less than 1 percent of GDP.
 
Households are richer
Households' net worth rose 17 percent from the end of 2008, right before Obama took office, through the middle of 2012. The catch: Most of that wealth is concentrated in a few hands. And the "household" measure includes nonprofit organizations, hedge funds, private equity funds, and personal trusts.

Before it's here, it's on the Bloomberg Terminal.
LEARN MORE