Can Business Leaders Promote Inclusive Capitalism?
By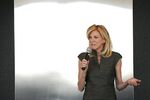 Capitalism can get a bum rap these days: If free markets are so great, why are there so few jobs, a shrinking middle class, and so many companies that still put profits ahead of the common good?  With all this rhetoric about the "one percent" and the "47 percent" and who pays taxes on what, it's no wonder that some worry about public faith in the system itself. If that faith were to falter, the result could be policies that truly sabotage growth. That's the premise of the Henry Jackson Initiative (HJI), a trans-Atlantic group of leaders who are pushing their peers to devote more energy to fixing the system's flaws.
The group, which is co-chaired by McKinsey chief Dominic Barton and Lynn Forester de Rothschild, held its U.S. launch on Oct. 11 with a gathering of business leaders at Bloomberg's New York headquarters to talk about priorities. Their message: Let's focus on the need to increase skills training, support smaller companies, and improve governance so the benefits of capitalism flow to more people. De Rothschild said that unless they start to acknowledge their personal responsibility to share in the bounty,  the offspring of the "greatest generation" will be remembered by their kids as the "greedy generation." But the motivation for business leaders to take action is not just moral; it includes the specter that politicians might come up with a fix that they don't like.
At first glance, it would be easy to characterize HJI as an effort to preserve the status quo by stepping up the good deeds of corporations. The task force, after all, lists individuals who have benefited from the status quo, from former Hewlett-Packard chief Carly Fiorina, Accel Partners' Joe Schoendorf, and Citigroup Vice Chairman Samuel Di Piazza to a set of titled U.K. luminaries. But the initiative points to a growing realization among leaders that the private sector needs to take on more of these issues if it's going to thrive.
Many of the attendees are already doing a lot, from USA Networks founder Kay Koplovitz, who connects venture-backed companies with large corporations, to former Chrysler chief Bob Nardelli, who has helped the Savannah College of Art & Design establish innovative partnerships with businesses such as Microsoft and Coke.
Is it enough? No. Kathryn Wylde of the Partnership for New York City pointed out that too many of these corporate efforts aren't taken to a national scale, where they can really move the needle. Many companies, though, are starting to take their hodgepodge of philanthropic initiatives and be more strategic in organizing around a central principle. Time Warner Cable CEO Glenn Britt talked about the value of doing that with his company's "Connect a Million Minds" initiative.
More important, as my colleague Josh Tyrangiel points out in his piece on the inequality incentive, capitalism can't become truly inclusive until everyone can see a clear path from where they are to where they want to be. The growing income gap doesn't just tear away at opportunity, it has eroded trust.  As former Treasury Secretary Larry Summers, another task force member, argued to the group, real inclusion can only come if the top tier takes on a higher burden in taxes to help fund investments that promote greater opportunities. In that regard, it's interesting that on Thursday Goldman Sachs CEO Lloyd Blankfein told CNBC he would be willing to pay higher taxes if that would cut the U.S. debt.
While the private sector can lobby all it wants, what happens on the policy front is largely out of business leaders' hands. What they can do is take concrete action to address some of the scariest problems, such as massive youth unemployment. Some of the most intriguing experiments to watch are John Peace's youth employment fund, which is creating sustainable employment in the U.K., and such innovative high school models as P-Tech in New York. The latter, which stands for Pathways in Technology Early College High School, is a partnership that brings together IBM, City University of New York, and the New York Department of Education to train kids for careers in information technology. A few years ago, many would have balked at the idea of a corporation getting so involved at the high school level to create the kind of skilled workforce it needs. Today, with so few students equipped to get good jobs, such efforts are welcomed.
If the initiative, named after former Democratic Senator Henry "Scoop" Jackson, does little more than provide a platform for other companies to learn about these kinds of efforts, capitalism may soon get a better name.
Before it's here, it's on the Bloomberg Terminal.
LEARN MORE