A Tale of Two Auto Workers
By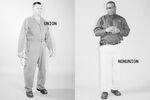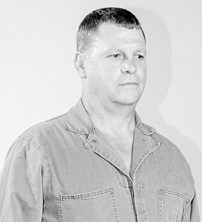 Joe Geiser, 51
Blank and shear operator at GM's metal fabrication plant in Lordstown, Ohio
 
◀ When General Motors announced plans to shut down its plant in Massena, N.Y., in 2008, Joe Geiser pulled up roots and moved to the automaker's factory in Lordstown, Ohio. "It was hard for me and my wife to leave our families," he says. "But with the economy in the state it was in, we had limited choices."
Six months later, Geiser was laid off when GM, which posted an annual loss of $30.9 billion for 2008, continued cutting costs. Then Washington stepped in to bail out the industry, eventually investing $50 billion in GM. In June 2009 the company filed for bankruptcy and announced plans to close up to 14 U.S. factories and cut as many as 21,000 jobs.
Slowly, manufacturing picked up. In September 2009, after nine months out of work, Geiser was rehired. "I was getting 40 hours a week at my full rate—$28 an hour," he says, noting that his United Auto Workers contract guaranteed him pay security. "Ohio would have been in really bad shape had President Obama not rescued the auto industry—not only the auto industry but also all the sub-suppliers that he's created jobs for."
Eventually, GM added back its third shift. It also hired new workers, though their "Tier 2" union contracts aren't as generous as the costly legacy contracts that have made competition with nonunionized automakers difficult for GM. "I feel bad for them," says Geiser. "It will be a different livelihood than what I've been afforded. They're making $15 an hour, and after four years, they'll be up to $19."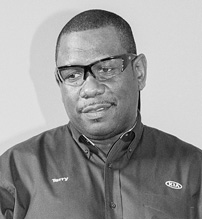 Terry Gosha, 46
Assembly-line group leader at Kia's plant in West Point, Ga.
 
▶ Kia Motors opened its first American plant in West Point, Ga., in 2009. Before landing his job there that year, Terry Gosha was laid off by Panasonic twice. The first factory relocated to Mexico, and the second shut down. "I met my wife on the first job, so we got laid off together. And we'd kind of gone into the hole buying a house," says Gosha, who has a five-year-old son. Today, with Kia doing brisk business, he feels secure. "Now I got bills caught up, and when I'm off the job I can actually relax, get a good night's sleep, and enjoy my family."
In the past three years, Gosha has been promoted from a $14.90-an-hour assembly-line job to a salaried group leader position overseeing 35 people. "I've been here since the plant's infancy, before there were even 1,000 people," he says. "We've expanded the parking lot a couple of times to accommodate all the people we were hiring."
Right-to-work states like Georgia and South Carolina, where companies are freed from union demands, have attracted automakers including Honda Motor, BMW, and Mercedes-Benz. Gosha doesn't mind that he's not part of a union. "There's plenty of work here—and everyone feels secure," he says. "I have friends in unions who say they just ask for more and more money and never seem to get anything done. You get paid more, but a lot of that pay goes back into the union."
Still, Gosha says, the auto industry bailout was a good thing. "It doesn't hurt us that the other companies are doing well," he says. "There's enough for everyone."
 
Sources: Bloomberg News, General Motors, Kia Motors
Before it's here, it's on the Bloomberg Terminal.
LEARN MORE