Why the EADS-BAE Deal Collapsed
France and Germany wanted to protect their interests
By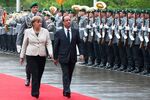 It doesn't really matter whether Germany—or France, or Britain—deserves the most blame for the failed merger talks between the European Aeronautics Defence & Space Co. and Britain's BAE Systems.
The fault lies mainly with the fact that politicians in three capitals tried to dictate how a major corporation would be owned and run. Over the past few weeks, Berlin, Paris, and London have squabbled over everything from the location of corporate headquarters to the number of jobs the new company would keep within their borders. Even though BAE and EADS wanted the tieup, it was scrapped on Oct. 10 because the "interests of the parties' government stakeholders cannot be adequately reconciled," the companies said in a statement.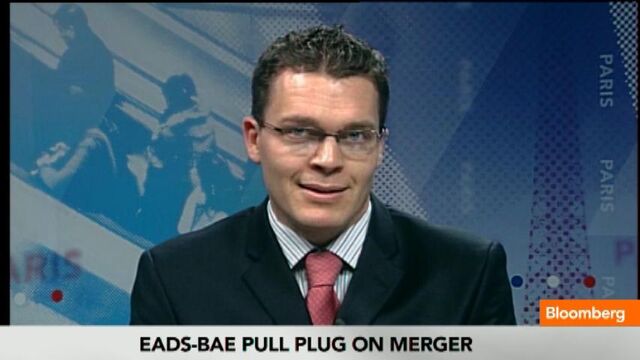 Governmental demands not only deep-sixed the merger; they also set back longstanding efforts to consolidate the European defense industry to help it compete with U.S. giants such as Boeing. "It's incredibly shortsighted," Michel Merluzeau, an aviation consultant at G2 Solutions in Kirkland, Wash., told Bloomberg News. "How can anyone plan for additional EU defense integration with such a territorial mindset?"
The future prospects for both companies—particularly BAE Systems—also may have been hurt. BAE has worked hard to develop a defense business in the U.S., now its biggest market. But the proposed merger underscored the fact that it's much smaller than U.S. rivals, says analyst Robert Stallard of RBC Capital Markets in London. The merger would have created the world's biggest aerospace group, ahead of Boeing.
EADS, for its part, is eager to build a defense business to reduce its dependence on civil aircraft sales by its Airbus subsidiary. BAE, with its access to the U.S. market, looked to be a perfect fit. Stallard calls the merger collapse "a dark day for European defense … which remains relatively fragmented and with significantly less budget resources vs. the U.S."
Government leaders wasted no time defending their handling of the talks. French President François Hollande said the two companies had made their own choice to call off the merger and that his government had simply tried to protect French jobs and the country's "defense interests." German Deputy Economy Minister Peter Hintze told Der Spiegel that "Germany's industrial interests are best protected" by maintaining EADS in its current form as a Franco-German company.
Even if a merger had been sealed, concessions demanded by governments could have weakened the combined group. France, for example, had demanded that it retain at least a 9 percent stake in the group and had proposed that Germany have an equal stake. That could have jeopardized BAE's business with the Pentagon, because of U.S. restrictions on sharing secret technologies with foreign-owned companies. Invesco, a British fund management outfit that is BAE's biggest shareholder, has cited that risk in speaking out against the merger. BAE now operates its U.S. defense business through a separate subsidiary.
"For this company as a merged entity to be successful, it would have needed to operate as a commercial company free of undue control or influence from any single government," British Defense Secretary Philip Hammond said on BBC News after the merger talks collapsed.
European officials aren't ruling out the possibility of coming back to the table. Joachim Pfeiffer, a spokesman for German Chancellor Angela Merkel's CDU party, said on Oct. 10 that renewed negotiations between EADS and BAE were still an option and that EADS could also seek merger partners in Italy. Still, such talks would have to involve the governments of France and Germany, which directly or indirectly hold significant stakes in EADS.
"That government disagreements killed this deal carries a lesson," Guy Anderson, a defense analyst at IHS Jane's in London, said in an e-mailed note. "Meshing the interests of investors and governments and bringing state-owned, private-owned, and quasi-state-owned corporations together will prove to be a Herculean task."
Before it's here, it's on the Bloomberg Terminal.
LEARN MORE