Prepping for an MBA Career Fair
Roxanne Hori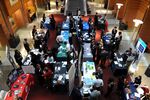 Career fairs are one of the many ways students and employers get together. I recently attended a diversity career fair with students. Hundreds of companies participated in this particular event. It was an amazing opportunity for the students to meet a broad array of companies from various industries and locations.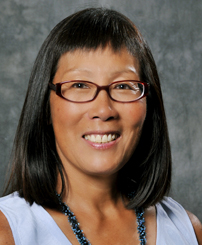 For the second-year students, this was like getting back on a bike. After a break from formal recruiting, second-year students are back in the mix of meeting employers in advance of the fall interviewing season.
The story is very different for first-year students. Career fairs are a great way to meet prospective employers. But most first-years are not yet ready to have those career-fair conversations. Jumping into the excitement of meeting so many different companies requires preparatory work. Think about the following:
Goals: What is your goal in attending a career fair? Is it to gather information or to find a job? The companies are there to identify potential candidates for interviews. They are assessing you on that limited interaction you have at their booth. Are you prepared to answer questions on why you're interested in their company/industry/job function?
Self-assessment: Knowing yourself and what you want to do is important before attending recruiting events. You want to have your pitch ready when you meet recruiters. To get to that point, I ask students to do the self-reflection that is important for all job seekers before participating in recruiting activities. I know you think you did this as part of your business school application process. But through the years, I have seen students who wrote one thing and—after a few weeks of business school—find they are headed in a different direction. Knowing who you are and what you really want to do will make interactions with recruiters more productive for you and them.
Develop your pitch: You have probably heard this before, but everyone needs an elevator pitch. At the most recent career fair I attended, two young men who had started a company and wanted my school to support them approached me. They had a pitch for me as to who they were, what their company does, and why it would make sense for my program to team with them. Likewise, when you approach a company representative, you want to make sure you have a short, 60-second pitch that sounds natural, not rehearsed, and that you can project in a natural tone, vs. rushing through something.
Your pitch needs to communicate the following:
Who you are: This should include whether you are a first- or second-year student, the name of your MBA program and university, and a little bit about your background so they have something to remember you by. (This gives you some stickiness in their memory.)
What you are seeking: Your pitch should clearly state whether you're seeking a summer internship or full-time position, what you hope to be doing, and the unique skills or experiences that you will bring to bear on the job. Don't share too many details or get bogged down in technical terminology, as they will tune out.
Don't forget to leave the recruiter with a great résumé, one that has been reviewed by someone in your career center and that highlights the same things you're sharing in your pitch. And don't forget to follow up. The job seeker who stands out is the one who actually does the appropriate follow-up with the recruiter or company. So if this is a company you're interested in, ask about the next steps. If they suggest you apply online, do it, but be sure to mention in your cover letter your interaction at the career fair with the name of the person you met at their booth.
Career fairs serve many purposes for the first-year MBA job-seeker. It's a wonderful way to learn and develop relationships with people in the business community. Think of your first year as building your foundation for the full-time job search.
Join the discussion on the Bloomberg Businessweek Business School Forum, visit us on Facebook, and follow @BWbschools on Twitter.