Start With Factor Screens, Like Belski
By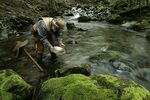 Participation was broad with 75% of the factors we track outperforming the market. While this is down from 90% in August, all factors delivered positive returns last month. As has been the case surrounding other central bank interventions, trading took on a decidedly "risk-on" tone throughout the month.
—Brian G. Belski, Nicholas Roccanova, CFA, Mira Borisova, CFA, US Factor Profiles, BMO Capital Markets, Oct. 4, 2012
Team Belski delivers a 53-page opus that suggests acuity and discipline matter greatly. Their "screens" of equity shares around a certain factor, or call it a distinct idea, devastate the over-diversified, over-indexed crew.
"Shares Repurchased as a Percentage of Market Capitalization" is up 32 percent in the 12 months trailing (TMT).
"Cash as a Percentage of Market Capitalization" enjoys a 34.5 percent TMT lift.
This market is unloved. The single-digit gloom of 10 months ago has turned into double-digit shock and awe.
Stop with superficial analysis; start with factor screens, like Belski. Discuss.