Myhrvold Holds Patents in U.S.-China Telecom War
By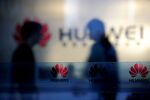 In early 2010 a Silicon Valley data-center start-up called 3Leaf Systems was set to go belly-up. While promising, its technology had not taken off as expected, and the company's investors began asking around to see if anyone wanted to acquire its intellectual property. There were not many suitors. In fact, the Chinese telecommunications equipment maker Huawei ended up as the only truly interested party; in May of that year it agreed to acquire 3Leaf's patents and about a dozen employees for $2 million.
From that tiny acquisition came something of a world war. In an unprecedented move for a deal of this size, the U.S. government stepped in to block Huawei's acquisition. Heavy-hitters in Washington portrayed Huawei more or less as Mao Tse-tung's personal switch-and-router shop. The government balked at the acquisition of 3Leaf because, sources said at the time, the company had key data-center intellectual property that Huawei presumably would one day use to spy on us. By early 2011, the rhetoric and political machinations had risen to a point where President Obama was due to deliver a personal review of the deal.
Around that time, Huawei agreed to unravel the acquisition and give away the intellectual property that no one else in Silicon Valley wanted but that the government deemed so important. So to whom did Huawei cede these valuable/not valuable patents? Well, no one bothered to check—until now.
A bit of digging reveals that Huawei donated the patents to Florida State University. A government database shows that Huawei set up a company called Futurewei to control the patents, which in turn were handed over to a corporation set up by the school called Florida State University Foundation. This is not where our story ends.
Florida State, which had been a 3Leaf customer, held on to the patents for about four months. Then it sold them to Intellectual Ventures, a controversial IP shop founded by Microsoft's former chief technology officer, Nathan Myhrvold. The company has faced accusations of patent trolling. Patrick Crowley, a vice president at the FSU Foundation, says statutes prevent the organization from disclosing how much it made from the patent sale.
Intellectual Ventures has added the handful of 3Leaf's data-center patents to its arsenal of 40,000 patents that companies can license. Huawei could, in fact, get a license to the ideas that the government wanted it to stay away from—if the company were so inclined.
The 3Leaf incident highlights the theater-of-the-absurd nature of Huawei's battle with the U.S. Not long after the deal was blocked, a Huawei executive invited (PDF) the U.S. government to investigate the company. The government took Huawei up on this offer and earlier this week issued a report warning companies in the U.S. not to do business with Huawei because it's too secretive and potentially dangerous to national security.
Among other things, the report states that investigators asked Huawei for a list of its 10 largest shareholders. "Huawei refused to answer," the report states. Huawei spokesman Bill Plummer says: "They had access to our entire list of shareholders." Hoping to play mediator between these two sides, I asked for the same list of the top 10 shareholders. "No can do," Plummer writes in an e-mail.
That would have been way too easy.
Before it's here, it's on the Bloomberg Terminal.
LEARN MORE