How I Got Here: Katie Taylor of Four Seasons Hotels and Resorts
Melanie Danko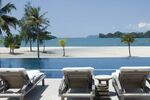 Katie Taylor has always been in the business of hospitality and the pursuit of knowledge.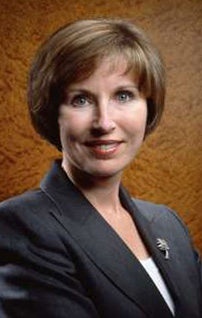 The Oshawa (Ont.) native started working for a local catering company as a teenager, a job she continued over breaks and summer vacations while pursuing her education, first as a political science student at the University of Toronto, and later as a law and business student at York University. While in law school, Taylor took her talents to a position in corporate securities and competition law at Goodmans LLP, exploring all areas of the law from tax to bankruptcy. She finally found her passion in corporate securities.
From there, she joined Four Seasons Hotels and Resorts as corporate counsel, the second person hired at the company's legal department. Today, more than two decades later, she's president and chief executive officer of the company. As part of Bloomberg Businessweek's "How I Got Here" series, Melanie Danko spoke with Taylor about her life in the hospitality industry. What follows is the story of Taylor's career progression, in her own words. (Some quotes have been edited for space and clarity.)
Name: Kathleen Taylor
Current Position: President and CEO, Four Seasons Hotels and Resorts
Education: (Combined) J.D., Osgoode Hall Law School, and MBA, Schulich School of Business, York University, 1984; bachelor's degree, political science, University of Toronto, 1980
I attended a small-town Catholic high school. At that time, you either became a nurse or a teacher. However, upon attending the University of Toronto, I went a different direction. I found a passion for political science and higher education in general. I had such a love for learning that I sought out the longest possible postgraduate degree, a combined law and master's of business degree.
Work Experience:
—Goodmans LLP, corporate securities and competition law, including a secondment to the Ontario Securities Commission as part of the Osgoode law program, 1984-1989
During my time at law school I worked at Goodmans LLP, where I was given the opportunity to explore different sectors of the legal industry. I worked on tax, litigation, bankruptcy, and corporate securities. Through this learning experience, both in law school and in my time working, I discovered that my passion was in corporate securities and I had an interest in the business aspect, as well, from the MBA side. I continued working there long hours until Black Monday, then I was sent to work on the Ontario Securities Commission to learn the business of corporate finance.
—Four Seasons Hotels and Resorts, corporate counsel, 1989-1992
A former colleague from Goodmans called while I was working in the legal industry and said, "Would ever think about a change?" I took the position to expand my horizons even further and work inside a company.
—Four Seasons Hotels and Resorts, vice president, general counsel, 1992-1997
I took on more responsibilities, running the corporate structure and the business functions. This led to more business development opportunities where I was able to work with the Asian market. In 1992, I was involved in the acquisition of the Regent Hotels & Resorts, which was a new venture for the industry by moving globally and breaking into the Asian market.
—Four Seasons Hotels and Resorts, executive vice president, corporate planning and development, 1997-1999
The company was a small group of executives when I joined, growing in all directions of the world. I set out to learn everything about the business. The more you take on, the more you're apt to do, and the more you're apt to do, the more your career grows. I began exploring the operational side of the business, which led me to more responsibility in the company.
—Four Seasons Hotels and Resorts, worldwide business operations, 1999-2007
Coming from a legal background, or any specialized role, it's important to push yourself. I broke out of my comfort zone from legal to the operational side of the business and was really able to understand the ins and outs of the business.
—Four Seasons Hotels and Resorts, president and chief operating officer, 2007-2010
This promotion was a moment to remember in my professional career, as I became chief operating officer. I was being groomed for the CEO position for three years, working as a co-pilot to the CEO until he stepped down and I moved into his position in 2010.
—Four Seasons Hotels and Resorts, president and chief executive officer, 2010-present
People often say that my move to this role seemed so fast but truly it was incremental. I remind people that it was 23 years in the making. My career path parallels the philosophy of the Four Seasons: Each hotel needs to be the best hotel and be the culmination of all the learning and wisdom of what we learned in our past. The Four Seasons brand is what happens a thousand times a day between our guests and employees all over the world. All I do is make it possible for our men and women to do what they do best.
FINAL WORD: Stay curious, keep learning, always push yourself from the learning and experience perspective. Always tell yourself that your learning has to be active, not passive; immerse yourself in experience. Push yourself to remain on the cutting edge and strive for perfection and never stop asking questions. The passion for learning and curiosity is key. One reason I took my law degree and MBA together is because it takes so long. If I could've stayed in school forever, I might have.