The National Association for Conspiracy Economics
By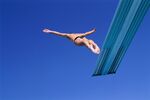 For sure, some conspiracy theorist will contend that the BLS is cooking the data for political reasons. Such theories are absolutely garbage. The BLS never lets politics enter the data.
—Ray Stone, Stone & McCarthy Research Associates, in "Welch Conspiracy Theory on Jobs Data Not Tied to Reality," Hans Nichols and Lorraine Woellert, Bloomberg News, October 7, 2012.
The issue is that there are two surveys. The first estimate of employment comes from the survey of households; the second is from the survey of establishments. I thought readers might like to hear what my favorite intermediate macro textbook says about this issue.
—N. Gregory Mankiw, "The Two Labor Market Surveys," Greg Mankiw's Blog, October 6, 2012.
The NABE Foundation's Certificate in Economic Measurement Seminar will teach you how to find and use economic statistics. All attendees will earn the NABE Foundation's Certificate in Economic Measurement.
—National Association for Business Economics
The National Association for Business Economics (NABE) has been improving our measurement of the economy since 1959. That is a decade after Wassily Leontief tried to measure the unmeasurable.
We are light-years from 1949 and the statistical envy of all other nations. (My apologies to INSEE, 18 Boulevard Adolphe Pinard, Paris, France.)
We get better at this each and every year because serious and smart people work diligently. They care; and you should care that they care.
I know this firsthand because Bloomberg LP and Bloomberg News have people who do this far, far better than me. Start with my colleague Michael McKee, migrate to the precision of Alec Tanzi (where do you think the charts come from?) and end with the quiet authority of Carlos Torres. I cannot tie their shoelaces. Neither can the conspiracy theorists.
Jack Welch and the collective paranoid just insulted my team, the NABE, the BLS and the Economics 10 class that Professor Mankiw teaches at Harvard University.
Read the Nichols/Woellert jewel. Read the Mankiw post. If that is not enough, read any basic economics textbook, or dive off the 10-meter platform into Borjas or Ehrenberg & Smith. Bonus points awarded for a pencil-careful read of Blanchflower and Oswald.
It is the political season. It is an election-year October and that means amateur hour. I present to you the National Association for Conspiracy Economics. Discuss.