B-School Highlights: Oct. 5
Francesca Di Meglio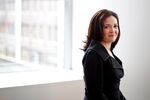 Five new faculty members will be joining the ESADE Business and Law Schools this year: José María de Areilza Carvajal, an expert on European Union law and politics; Antonio Delgado Planás, a consultant on innovation development; Isa Moll, an ESADE academic assistant and senior researcher and marketing consultant; Jaume Villanueva, a teacher in the Department of Business Policy at ESADE; and Luca Del Viva, an academic with a Ph.D. in management from the University of Pisa, according to a Sept. 27 announcement.
New York University's Stern School of Business recently announced the creation of the Center for Business Analytics, which will help support the new Master of Science in Business Analytics program to be offered on the school's Shanghai and Washington Square campuses starting in May 2013. In addition, the school's Salomon Center for the Study of Financial Institutions and the National Stock Exchange of India announced Sept. 25 that they would team up to conduct research on India, beginning with a call for proposals on projects related to understanding the Indian financial sector and macroeconomy.
Columbia Business School, in partnership with the Institute for Personal Leadership, is launching its first online executive education program, according to an Oct. 3 announcement. The program is based on the teachings of Hitendra Wadhwa, a Columbia professor who uses research in psychology, neuroscience, and psychotherapy to provide techniques for improving leadership skills.
The Women's Student Association at Harvard Business School will kick off a yearlong celebration of 50 years of women in the school's full-time MBA program on Oct. 9. Debora Spar, president of Barnard College and a former HBS professor, will deliver the keynote address.
The registration deadline for the Pitch Contest, the first of three contests that are part of the MIT $100K Entrepreneurship Competition, is Oct. 12 at 6 p.m. EDT. The competition, which involves making a 60-second "elevator pitch" to a panel of judges for a shot at a $5,000 prize, is designed to help MIT students and researchers act on their startup ideas.
Join the discussion on the Bloomberg Businessweek Business School Forum, visit us on Facebook, and follow @BWbschools on Twitter.
Before it's here, it's on the Bloomberg Terminal.
LEARN MORE