Office Upgrade: Work Pillow
By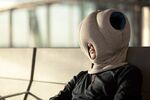 What it is: A "pillow" with a breathing hole that engulfs the head for power napping at work
Cost: $75
For the weary worker looking for some rest, designers Ali Ganjavian and Key Kawamura of Studio Banana Things, based in Madrid, Spain, and Lausanne, Switzerland, offer the Ostrich Pillow. Just put it on, forget that stack of papers on your desk, and doze away. Strategically placed holes also allow you to nestle your arms in the pillow, just over your head.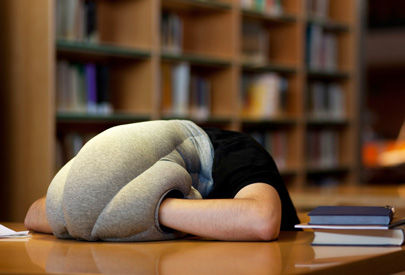 "We saw how everyone is working longer hours and how a nap makes you feel more refreshed," says spokesperson Shazia Nizam in an e-mail. "After research into the health benefits of napping, we thought: Let's try to design an object."
But is having your head in a plush diver helmet simply too dorky for the workplace? "We tested different ideas and shapes, and this one worked best for us in terms of functionality and comfort," says Nizam. "Even headphones looked funny when they first came out. Looking weird ends up as the norm over time, and isn't geek chic all the rage right now?"
We sampled a prototype. Some bits of stuffing fell out and got caught in our hair. One colleague suggested adding neck support, so you can rest sitting up.
Since the company launched the product on Kickstarter on Sept. 18, it has sold about 1,500 pillows and raised more than $130,800. They're available on Kickstarter until Oct. 18, and the studio plans to sell them online and at stores thereafter.
Before it's here, it's on the Bloomberg Terminal.
LEARN MORE