MBA Admissions: Smile, You're on Candid Camera
Francesca Di Meglio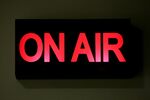 Frustrated by the rote admissions essays they were receiving, the administrators at the University of Toronto's Rotman School of Management made a first-of-its-kind video component an application requirement, beginning with the upcoming Oct. 9 application deadline. With more applicants hiring admissions consultants and the abundance of information on the Internet about essays, Rotman staff believed aspiring MBAs were regurgitating what they thought the admissions committee wanted to read, says Niki da Silva, director of recruitment and admissions for the full-time MBA program. She and her colleagues, she adds, worried they were not getting an authentic view of each candidate.
"It had become an essay-writing competition and less about the applicant's real story," says da Silva.
Da Silva isn't the only one with qualms about MBA admissions essays. Rotman's move to video essays comes after a number of top schools have begun screening essays for plagiarism, and at least two of them, UCLA Anderson School of Management and Penn State's Smeal College of Business, have rejected applicants who committed it. Reports of consultants who ghost-write essays for applicants or sell successful essays  are growing.
The Rotman solution, which starts with the current admissions cycle, requires applicants to submit one 500-word essay, one 250-word essay, and the video. Before, they would have had to write four essays at a maximum of 500 words each. While pondering this dilemma about packaged essay responses, da Silva was approached by Kira Talent, a company started by a group of entrepreneurs who recently completed a Rotman-affiliated program, about a new technology it was selling to employers. The video platform Kira Talent offered would allow da Silva and her colleagues to screen applicants in a different way, she says.
When applicants are ready to complete the video portion of the application, they first view a video of da Silva asking one standard question that everyone has to answer. Next, they answer one of about 20 additional questions prepared by Rotman that's chosen randomly by the technology. For now, applicants do not know the questions ahead of time—Rotman would not disclose any of them to Bloomberg Businessweek. But da Silva admits that will probably change as more people complete the application and take to the Internet to discuss it.
The questions, she says, are more personal in nature, so the staff can get to know the person behind the GPA and GMAT scores. For example, the second question might be something such as, "What do you do for fun? What are your passions, interests, and hobbies?"
"These are not things you have to look at your résumé to answer," says da Silva.
Applicants get only one chance at recording the video responses, and there are time constraints. They have 30 seconds after da Silva asks a question to think about their response and 90 seconds to answer. The school was adamant about formatting the video in this way because it helps them observe certain skills, namely communication and being able to think and respond in real time, just as they will have to in class and on the job, says da Silva.
While this video component is similar to the admissions interview, it will not replace it. Admissions interviews are by invitation only. "All students who received an offer of admission will have an interview," writes da Silva in an e-mail. "Candidates who do not have competitive applications would not go through the interview process."
Few other schools have a video component to their applications. UCLA Anderson recently eliminated its audio or video requirement because some applicants did not have access to advanced technology, and the admissions committee did not gather the level of information about the candidate that it had hoped, writes Rob Weiler, associate dean for the full-time MBA program, in an e-mail.
New York University's Stern School of Business is known for "Essay 3: Personal Expression," for which applicants can "use almost any method to convey your message," including words or illustrations. Stern instructs its applicants to submit multimedia presentations on USB flash drive, CD, or DVD and not online. Unlike the Rotman applicants, Stern's candidates have advanced warning, time, and complete control over the content. They are even told to be creative in the directions.
Still, da Silva expects other business schools will follow Rotman's lead with similar changes to their own applications. "The typical candidate is comfortable on video. It's second nature to today's candidate pool," she says. "I imagine more schools will be doing it. Video will become the new normal."
Join the discussion on the Bloomberg Businessweek Business School Forum, visit us on Facebook, and follow @BWbschools on Twitter.