ForumWatch: No Room at the Inn
Francesca Di Meglio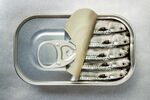 As the Wall Street Journal reported, MIT's Sloan School of Management recently found itself in a predicament: It had more students than it knew what to do with. It was aiming for a 2012 class of about 400 students, but far more admitted applicants took the school up on its offer of admission. When asking for volunteers to spend a year on the sidelines didn't work, Sloan offered students tuition money—$20,000 to be exact—to defer their enrollment. In the end, four students agreed, even though they had already planned on attending the program this fall.
The story prompted us to wonder what others think of Sloan's handling of the situation, so we turned to the Bloomberg Businessweek Business School Forums to ask the B-school community about it. Would you defer your enrollment for $20,000? Would you need more of a tuition break? How could Sloan make such an error in judgment when accepting students? Share your thoughts at the "Too Many Enrolled Students" discussion thread.
Editor's Note: This blog post is part of a series about discussions taking place on the Bloomberg Businessweek Business School Forums, where prospective MBA program applicants, current students, and recent alumni trade admissions tips, job-hunting advice, and the occasional barbed comment. We invite you to join these discussions or start one of your own.
Before it's here, it's on the Bloomberg Terminal.
LEARN MORE