How I Got Here: Merrill Lynch's Buck Wiley
Kate Abbott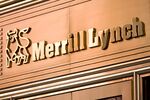 It took Buck Wiley a while to figure out what he wanted to do with his life. After earning an undergraduate degree in European history from Washington and Lee University, a relatively small school in Lexington, Va., he moved on to the much larger University of Georgia, where he added a JD/MBA to his résumé. Then, believing he might want to pursue a career in public service, Wiley headed to Europe to pursue an LLM in international law from the University of Brussels. Ultimately he landed in the world of finance, spending six years at two firms in Moscow before returning to his native Atlanta, where he now works as a private wealth adviser for Merrill Lynch. As part of Bloomberg Businessweek's "How I Got Here" series, Kate Abbott spoke with Wiley about his experiences in the financial sector abroad. What follows is the story of Wiley's career progression, in his own words. (Some quotes have been edited for space and clarity.)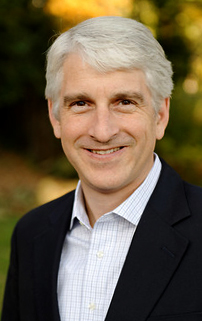 Name: Buck Wiley
Current Position: Managing Director, Merrill Lynch Investments
Education: JD/MBA, University of Georgia Law School and Terry College of Business, 1992
In college I studied European history. I was obsessed. I didn't take anything about business. When I started in business school, one of my best memories was taking accounting, because it was like learning a foreign language. I compared it to learning French. It was hard but it made intuitive sense. I can't say I loved accounting but it was fascinating, and those courses led me in the direction I ultimately took.
Work Experience:
—KPMG, manager, Moscow, 1993-1994
While at the University of Brussels, I studied a lot of tax law and really dug into European currencies. I knew I wanted to stay in Europe so I began interviewing, and ended with a job offer with KPMG in their Moscow office. It was a typical first year in an accounting firm that was very regimented. My department was run by a Texan, and our clients ranged from oil companies looking to enter the Soviet Union, to Australians, Germans, and the British. It was truly an international mix and I loved all the excitement.
—Sun Capital Partners, director, Moscow, 1994-1998
I was recruited by a headhunter, and began to learn the ropes of an investment fund. We oversaw corporate acquisitions, mostly of breweries, and I went to almost every brewery between Ukraine and Japan. I absolutely couldn't have done this private equity job without the accounting courses I took while at Georgia. Having taken a course about international currencies, I understood the dual accounting systems better than most.
—Goodworks International, managing director, Atlanta, 1999-2000
At this point I was ready to get home, and at the same time Russia melted down. I worked for Andrew Young, the former mayor of Atlanta, doing private equity work in emerging markets in Africa. Everyone was making so much money off computers and the Internet at that point, so no one wanted to invest.
—Merrill Lynch Investment Funds, managing director, Atlanta, 2001-present
I started in private wealth management, and made a branded private wealth investment group, offering services to high-net-worth clients. In coming from a private equity background, I was moving from the buy side. In Atlanta, the sell side has a lot of job opportunities. People, while in business school, don't appreciate finance opportunities on the sell side until later in their careers. Merrill Lynch has a very robust platform for private equity and it was a great way to leverage my experience from the last 10 years—my knowledge base perfectly lined up with the job.
Final Word
People coming out of business school think they need to go straight to the top. Don't be afraid to start anywhere you can if it's in the career path you want. The position I started in at KPMG did not need an MBA, but it was an area I wanted to be in. My experience in the business world is that merit is rewarded pretty quickly.
Before it's here, it's on the Bloomberg Terminal.
LEARN MORE