Winning the Factory Wars
By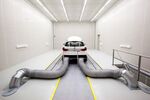 The Kiplinger Letter, a solid barometer of current wisdom on myriad topics, is predicting a "surge" in foreign investment in U.S. "factories, firms, and real estate" over the next five or six years. Welcome to Part II of the "onshoring" phenomenon I discussed earlier.
As anyone who has followed the evolution of the auto industry in the U.S. already knows—note, I did not say the U.S. auto industry—it's not just U.S. companies that are discovering the competitive advantages of making things here. It's companies from everywhere.
China's Golden Dragon Precise Copper Tube Group, for example, is building a $100 million manufacturing facility in "sweet home" Alabama—one of the states we've identified as a U.S. manufacturing magnet. Egypt's Orascom Construction Industries announced this month that it would build a $1.4 billion fertilizer plant in Iowa.
The foreign companies are here primarily to tap the lucrative U.S. market. Remember, the U.S. economy may be wounded, but we're a wounded giant—and the wounds will heal. As one plant location expert told CNNMoney, "If they want to play here, they have to be here."
Global automakers have understood that for years. While U.S. automakers were struggling over the past couple of decades, Japanese and European automakers—Honda, Nissan, Toyota, BMW, Daimler (Mercedes Benz), and Volkswagen—were building plants here. They have since been joined by Korea's Hyundai and Kia.
The U.S. auto plants have been so beneficial that some U.S. production is now being exported. BMWs that are made in South Carolina are now sold worldwide. Honda reportedly has plans to export as many as 400,000 North American (mostly U.S.)-made cars per year.
And it's not just automakers that are attracted to the U.S. Rolls-Royce has manufacturing plants in seven states, producing everything from jet engines to ship propulsion and control systems. It's also involved in joint ventures in several other states. The Finnish company Kone—which makes elevators, escalators, and moving stairways—has a factory here. Airbus, the European airline manufacturer, has plans to build a factory in the U.S.
As the Denver Post reported recently, foreign-based high-speed train builders, including Alstom (France), Siemens, and Talgo (Spain), also have opened U.S. factories.
Why the sudden interest in the U.S.?
First, it's not sudden. International companies have always considered U.S. manufacturing a good bet, especially for the U.S. market.
It has become a better bet in recent years because manufacturing costs in Europe and Japan—and now even China, as we have been reporting—have been rising relative to the U.S., making U.S. factories more competitive. By our estimates, manufacturing in France and Germany is 15 percent more costly than manufacturing in the U.S.; Japan is 21 percent higher; Italy, 23 percent; the U.K., 8 percent. The biggest factor is labor costs, which are lower in the U.S. when adjusted for the higher productivity of U.S. workers.
In the long run, all this adds up to good news for the U.S. economy: more good jobs, more tax revenue, more possibilities for more people in more places.
Nothing is automatic, however. In the global economy, if you want something built here, you've got to win the job of building it.
Before it's here, it's on the Bloomberg Terminal.
LEARN MORE