Beyond Grey Pinstripes Ranking: R.I.P.
Francesca Di Meglio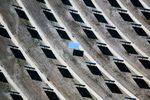 Anyone eagerly awaiting next year's ratings of business school sustainability offerings, the Aspen Institute's Beyond Grey Pinstripes ranking, is going to be disappointed. After a number of top business schools declined to participate in the 2011 survey, the organization is getting out of the business school rankings business, at least for the foreseeable future.
In a letter sent to participating schools in March—which apparently has flown under the radar—the Aspen Institute said it was time to "shift gears and pursue new ways to influence business education."
The Aspen Institute says the widely followed ranking has merely been "suspended" because the list, first published in 1999, could get resurrected, says Laurie Ginsberg, senior program manager of the institute's Business & Society Program. "We're committed to the space," she says. "It's one of our levers to align business with what's good for society."
The organization's decision comes at a time when many schools offer courses on sustainability and corporate social responsibility—149 participated in the 2011 Beyond Grey Pinstripes ranking—and Aspen's departure leaves a major void. Few surveys measure the social, environmental, and ethical impact of MBA programs, and none do it with the authority of the Beyond Grey Pinstripes ranking, which was based on a detailed review of each school's curriculum and faculty research. Ginsberg concedes as much, but says those who want to know about MBA programs that are strong on sustainability can look at previous rankings and other features on the Aspen Institute's website to find out about innovative initiatives.
Aspen's pull-out leaves a further void: For some schools, it was one of few major rankings that gave them a shot at placing near the top. In September 2011, when the Stanford Graduate School of Business reclaimed its No. 1 spot, it ousted the Schulich School of Business at York University (No. 9 in Bloomberg Businessweek's 2010 ranking of international full-time MBA programs). But George Washington University, Portland State, and the University of Denver's Daniels College of Business all landed in the top 15—foreign territory for all on the B-school rankings of major media outlets.
In the last go-around, five top business schools pulled out of the ranking—Dartmouth College's Tuck School of Business, MIT's Sloan School of Management, Duke University's Fuqua School of Business, Harvard Business School, and the University of Chicago's Booth School of Business—along with many others. According to Poets & Quants, a website covering top business schools, B-schools questioned the ranking's validity because it did not account for extracurricular activities, relevant institutes and centers, or joint degrees and specializations. In addition, the schools said that completing the required survey was time-consuming and required many resources.
The Aspen Institute says many factors went into the decision to suspend the ranking and that schools dropping out played a small role. "In making our decision, we spoke with many constituents at participating schools and others and took multiple inputs into account," writes Nancy McGaw, deputy director of the institute's Business & Society Program, in an e-mail. "We have extensive and ongoing relationships with business schools around the world, including many that have elected over the years not to participate in the Beyond Grey Pinstripes data-collection and ranking. I would say that schools that opted out were not a major factor in our final decision."
The main reason for the suspension, Ginsberg says, is that the ranking has lost its relevancy and lacks the meaning it held back when few people were living sustainable lifestyles and schools were not jam-packed with sustainability classes, cases, and clubs.  "We're claiming victory," she says. "The things we were celebrating and highlighting have become baseline in many programs across the globe." Still, those looking to apply to business schools with a focus on sustainability—at least for now—no longer have a renowned place to begin their search.
Join the discussion on the Bloomberg Businessweek Business School Forum, visit us on Facebook, and follow @BWbschools on Twitter.